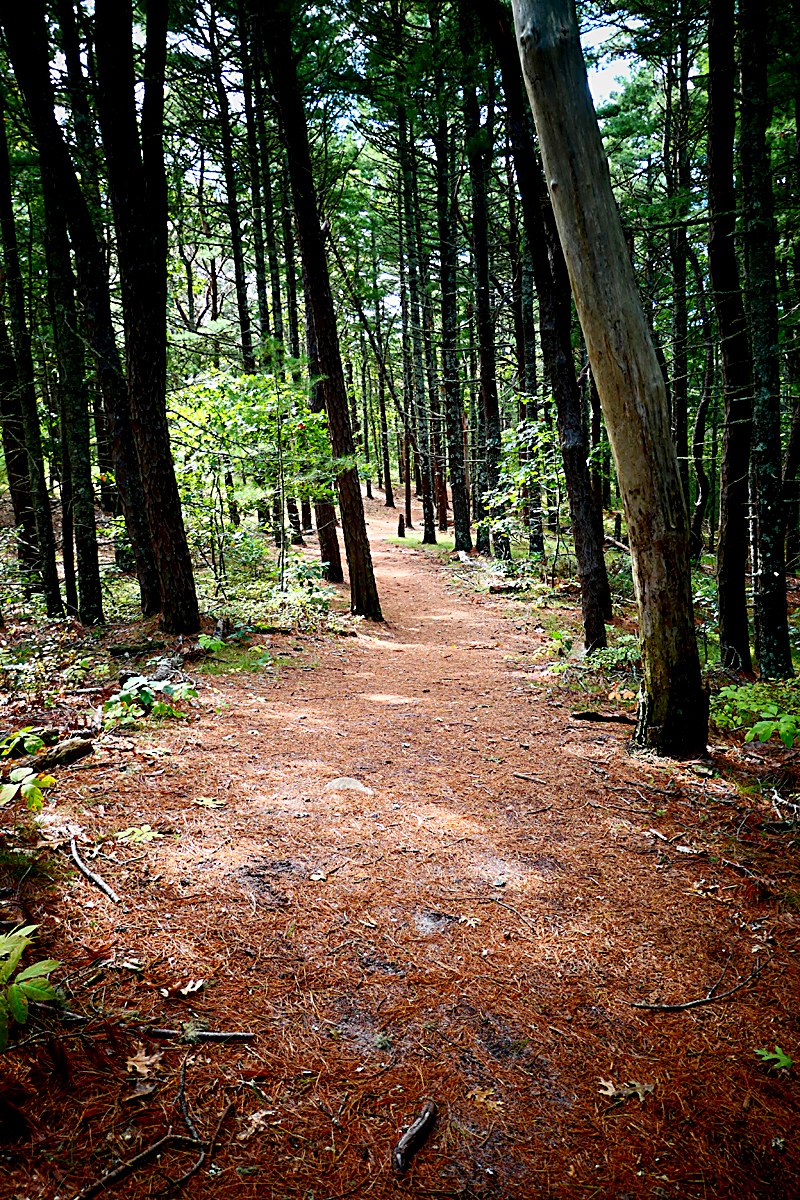 We found some wonderful new hikes in Orleans on Cape Cod from the Orleans Walking Trails brochure that you can pick up at the Town Hall. They are all close-by and very different.
The John Kenrick Woods Trail was a pleasant surprise with trails through the White Pine forest. This tall, straight lumber was coveted for flagpoles, as well as spars and planks for sailing vessels in the 1800s. There are also more than 75 Chestnut trees on the site. It is the only location in Massachusetts where chestnuts are reproducing.
It was a wonderful hike, especially on a nice fall day. I love hiking on pine needles… so soft and quiet.