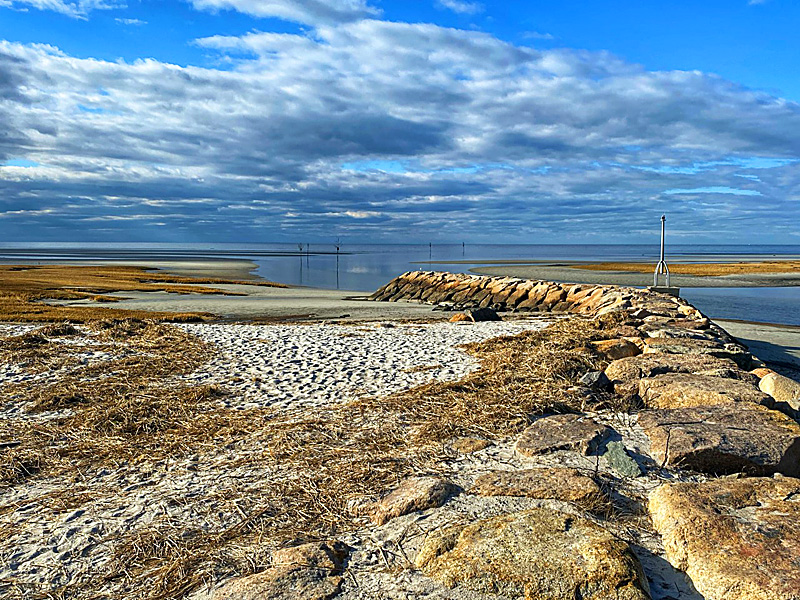 Rock Harbor is almost iconic with its unique views of Cape Cod Bay and the very distinct channel markers that mark the channel going into Rock Harbor that look like trees growing in the water.
The channel markers have not been taken out yet this year… maybe because it has not been cold enough so that they could be destroyed by the ice in Cape Cod Bay? In past years they have been removed in the winter months, but there has also been a considerable amount of ice in the bay.
Does anyone know the when the channel markers are taken out in the winter? Pretty view, don't you think?