The Common Eider is such a beautiful water bird. I love it when I see them swimming around. There are quite a few of them at Boat Meadow Creek and Rock Harbor this winter. (Click on blog link for more photos.)
The first photograph is of an adult male. The 2nd photo is of a male during its first winter. And the last photograph is of a female Common Eider.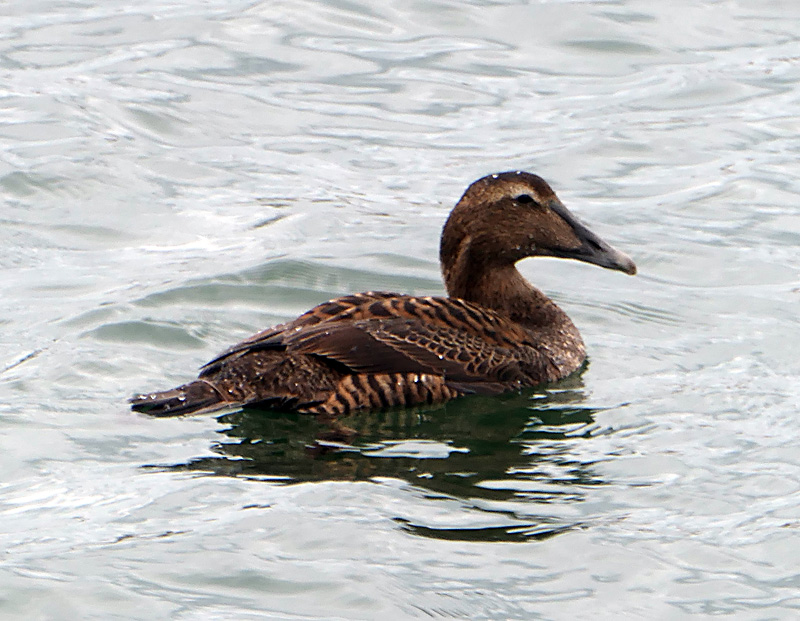 Any birders out there, please let me know if this is correct!