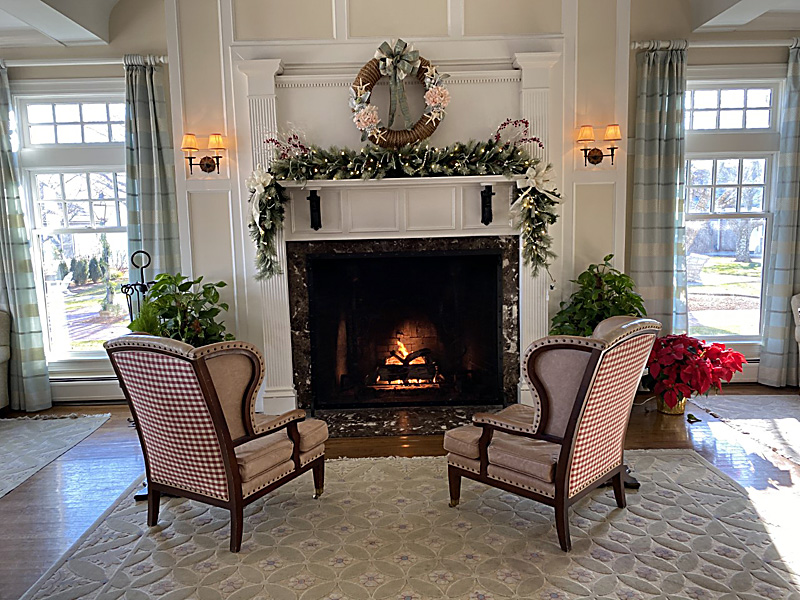 The Chatham Bars Inn, one of our annual outings at this time of the year,  always has beautiful Christmas decorations. (Click on blog link to see other photos.)The fireplace looks enticing for relaxing with a good book or a cup of hot cocoa.
Their Christmas trees are so pretty with their coastal themes and they always have a real gingerbread house for the children to admire.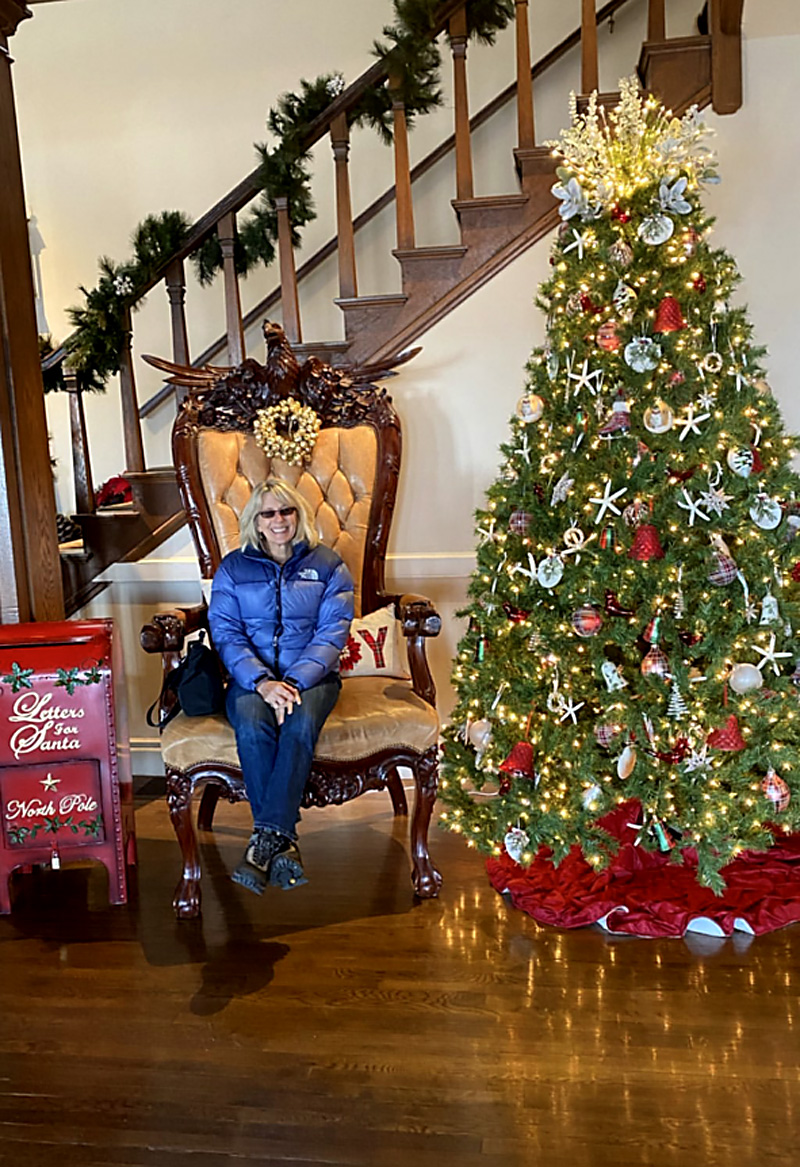 Awesome life-size gingerbread house! What do you think?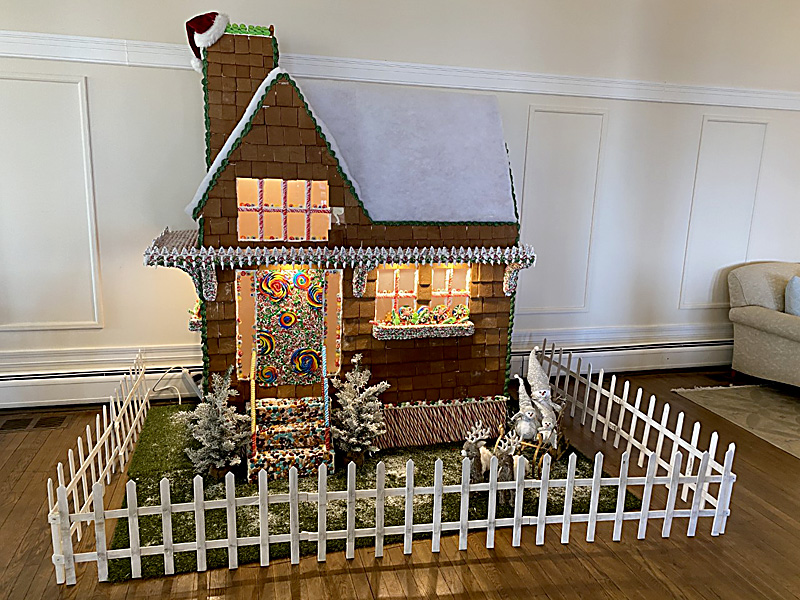 Wishing you all a Beautiful Christmas Eve!