If you want to see a really cool train exhibit made of Gingerbread Houses and replicating The Chatham Bars Inn, check out the front lobby at The Chatham Bars Inn. It is really amazing!
Each unique building is made of gingerbread. I was most impressed when I saw that the roofs were made of Necco wafers as I knew they were taken off the market recently due to decreased popularity. We used to love them growing up, especially the pink ones!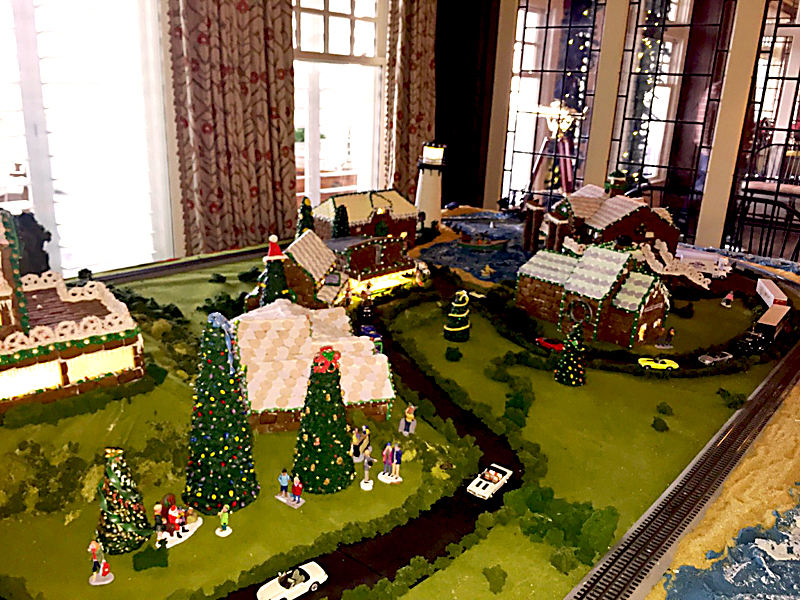 Pretty cool, don't you think? You can even push the button and watch the train go around!