I usually see this Great Blue Heron way up high in the tree at Rock Harbor when I'm out biking early in the morning, but I never have my camera with me. (Click on blog link to see other photos.)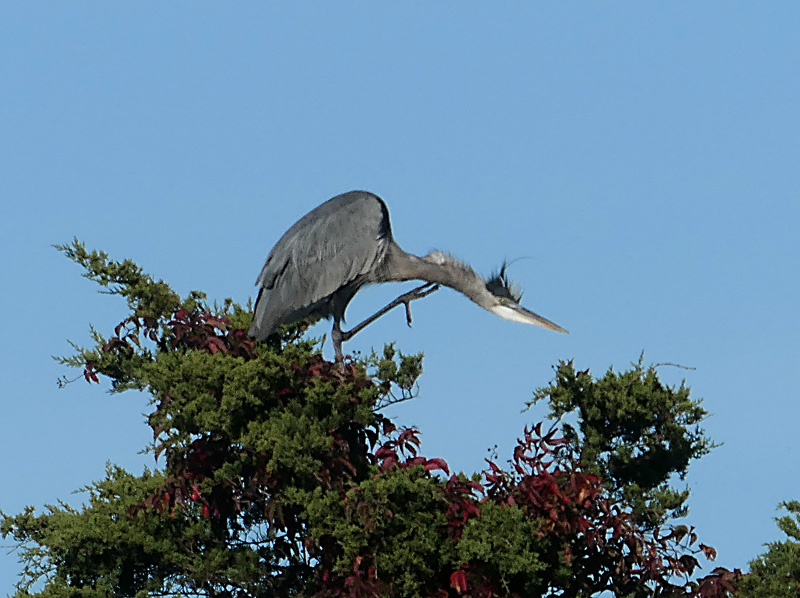 The other day we were having a picnic breakfast at Rock Harbor when I looked up in the tree and there he was… about 30′ up! And I had my camera right there.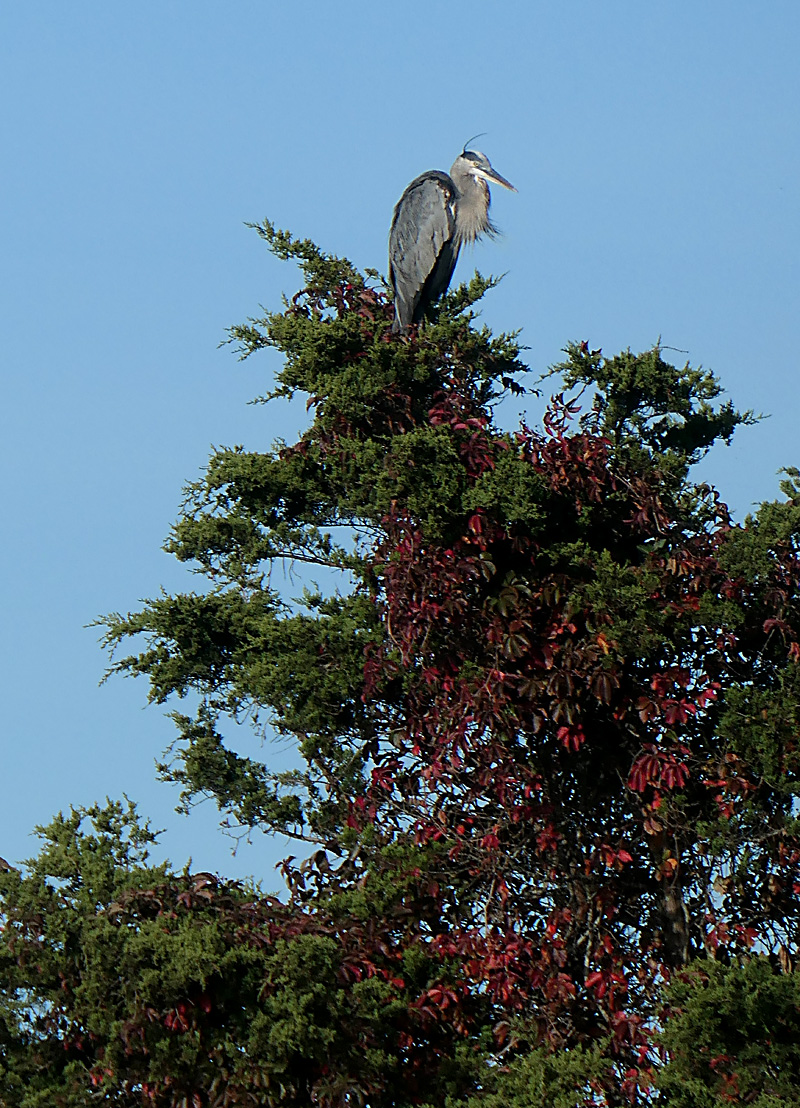 Love the first photo where he is calling out with his croaking sound. The 2nd one shows him scratching his neck with those long toes! And the last one shows you how high he was up in the tree.
Beautiful bird, don't you think?