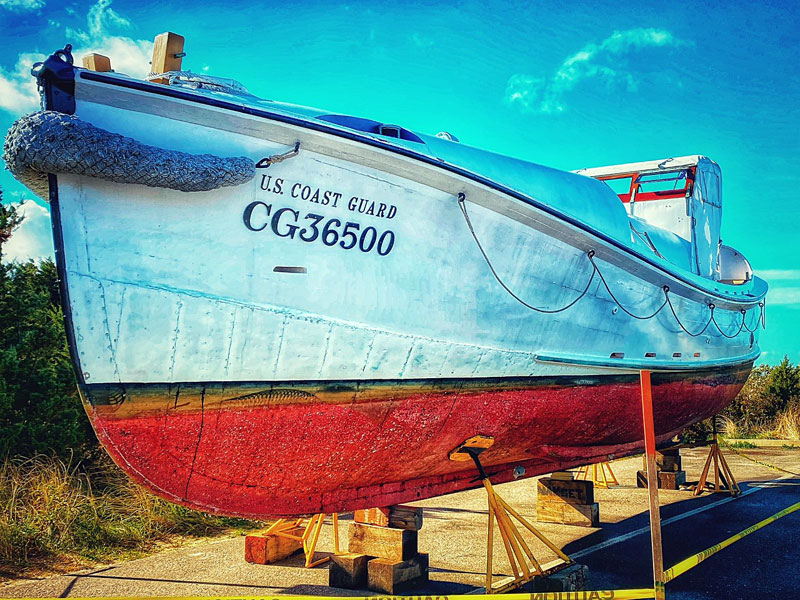 The famous CG36500 is out of the water and on the grounds at Rock Harbor. It looks like it might be waiting for some work or maybe to be moved. The past few years it has wintered at the dock at Nauset Marine by Meetinghouse Pond.
If you don't know the story of the CG36500, it is worth doing some research as it is just amazing. If you haven't seen the Disney movie, "The Finest Hours," try to find it. It is an unbelievable true story of  the CG36500 rescuing the the crew from a sinking ship off of Chatham.
We are so privileged to have this boat in our harbor. It has so many stories to tell and so much local history.