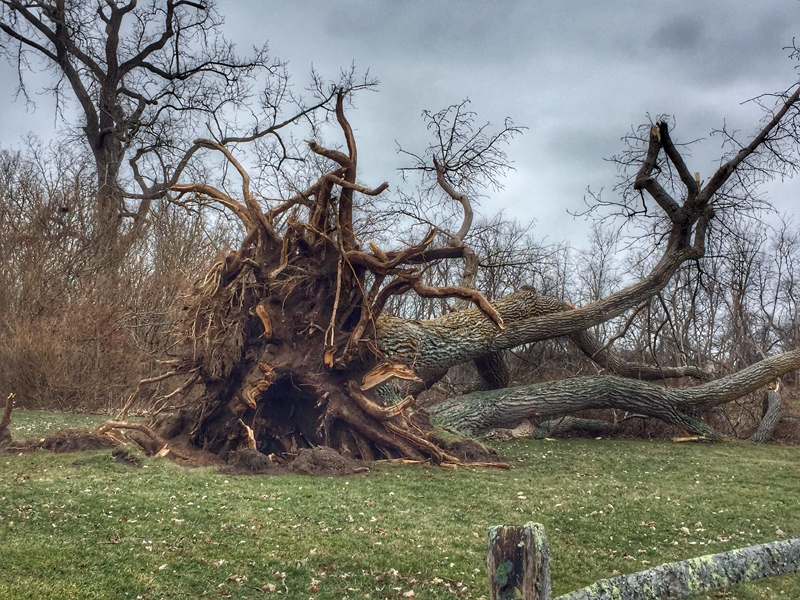 The beautiful, hundreds of years old, iconic  tree at Fort Hill on Cape Cod has fallen. How  very sad. We were shocked to see this beauty down. It has graced the landscape of Fort Hill, part of the National Seashore,  for many, many years.
We stopped at Fort Hill again this morning and the owner of the house and the "tree" was outside. We expressed our condolences. She said she was having "Visiting Hours" for anyone who wanted to stop by.  🙁
Unbelievable what Mother Nature can do! What  storm!