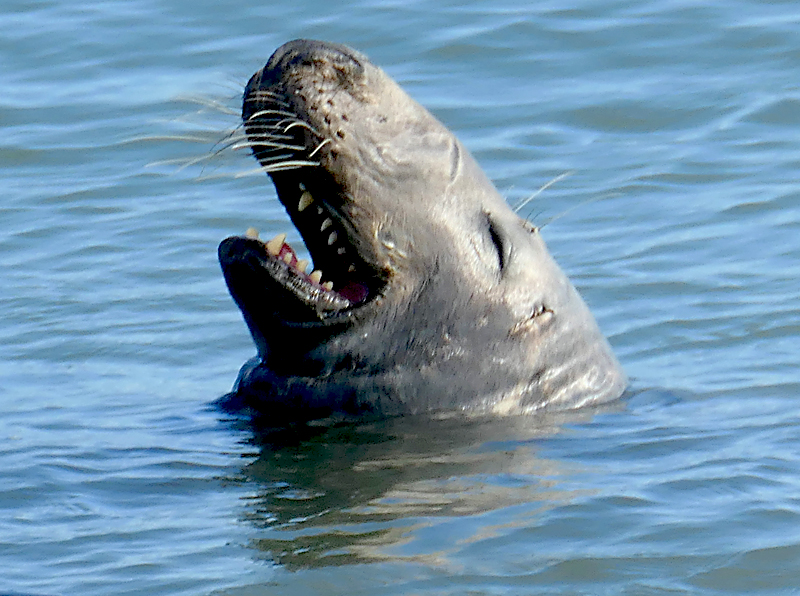 There were so many seals 2 days ago in the shallow waters along the shores of Coast Guard Beach, part of the National Seashore. They were hanging out in pods of 5-10 seals, either swimming around or relaxing together.
This guy made his "seal sound" just as we clicked away.  Phil got the best photograph!
Funny, don't you think?