It has been so windy here on Cape Cod that I thought it would be interesting to write a blog about the Beaufort Wind Scale. "The Beaufort Scale is a scale for measuring wind speeds. It is based on observation rather than accurate measurement. It is the most widely used system to measure wind speed today. The scale was developed in 1805 by Francis Beaufort, an officer of the Royal Navy and first officially used by HMS Beagle."  (There are additional photos at the end of  the blog.)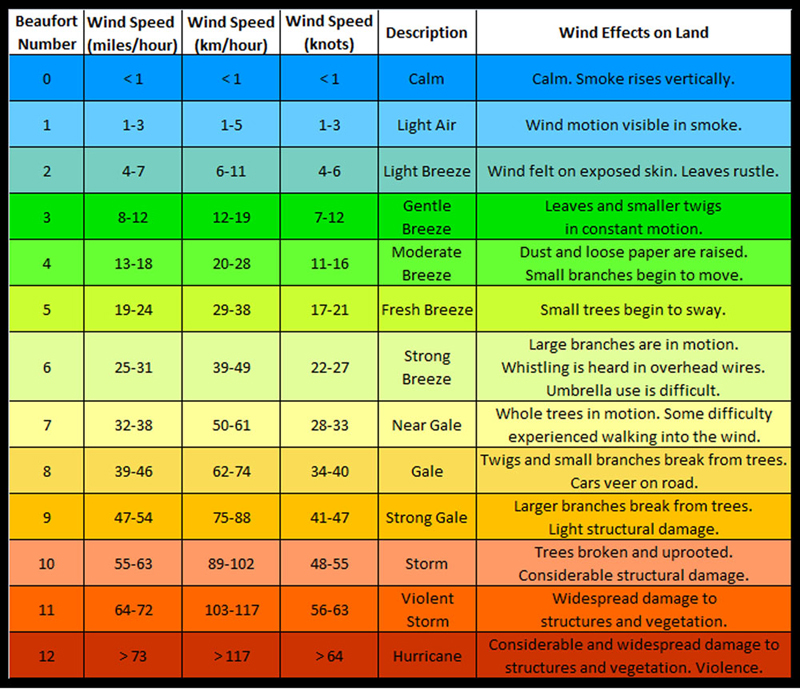 We always look at the wind conditions before we launch our kayaks or go out on the water. You don't want to be surprised by increasing winds and  higher waves where you may have  a hard time getting back in. It is also relevant in case of  storms or if you live in the woods as we do and there might be the possibility of trees being knocked down.
You can see by this photograph of the flag waving in the wind that the wind is about 20-24 mph. Seeing the flag frayed a bit means that the winds were probably closer to 39-46 mph, which is what we've had in the past few days.
I thought this next chart said it all in pictures.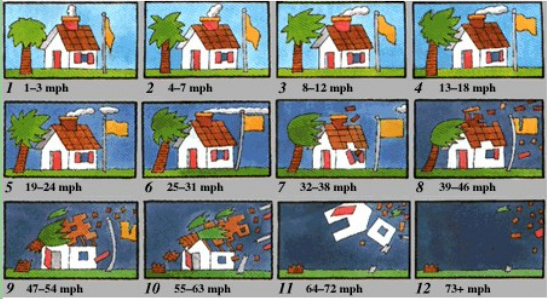 Very informative, don't you think?  Have you ever used the Beaufort Scale?