Nauset Beach in Orleans has changed dramatically since last summer. Liam's Clam Shack is gone  and replaced by 4 food trucks in the parking lot. They were not set up Friday when I was there. There are picnic tables to sit and eat. I'll fill you in when I hear some feedback as to what kind of trucks etc.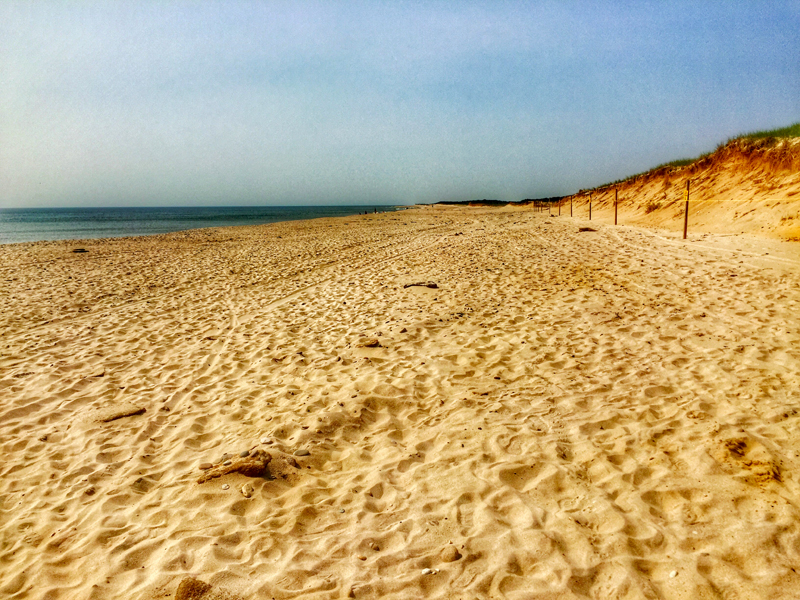 Nauset Beach itself has gained a lot of sand back. I took this photograph about 2 hours before high tide. Truckloads of sand have been brought in to build up the  dunes to protect the parking lot and restrooms, as you can see in the first photograph.
You can see the new ramp to the beach from where Liam's once stood. It is fairly steep and has a railing down the center. It is made of a webbing that makes it easier to walk on than sand. There is also a nice new viewing platform at the top. The two paths to the beach at either end of the parking lot are less steep.