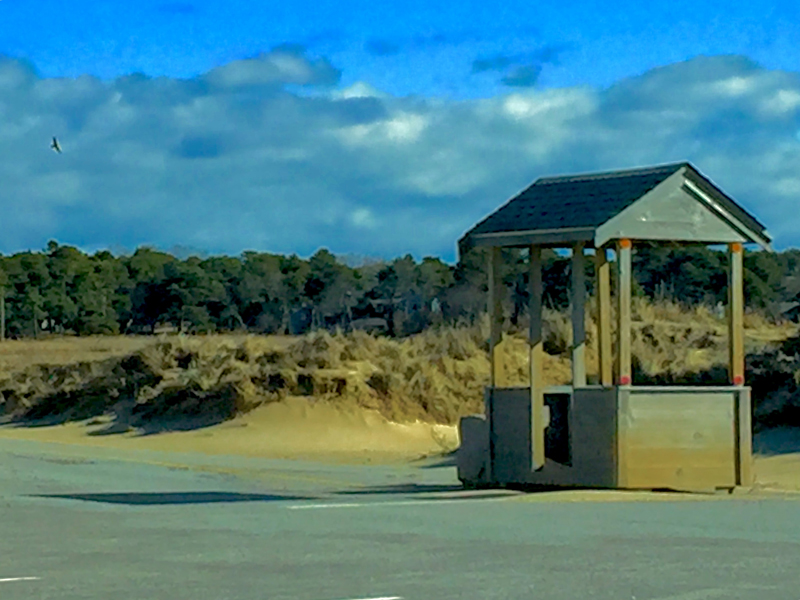 The little entrance hut at First Encounter Beach in Eastham on Cape Cod looks pretty desolate this time of year. But there are still many people who come down to enjoy a walk on the beach or just to sit in their cars and enjoy the ambiance of beautiful Cape Cod Bay.
First Encounter Beach is a place on Cape Cod with historic significance. It was so named because it is the site of the first encounter between Native Americans and the Pilgrims prior to their settling in Plymouth.
Pretty soon this little hut will be the welcome mat for all who want to enjoy a day at First Encounter Beach!