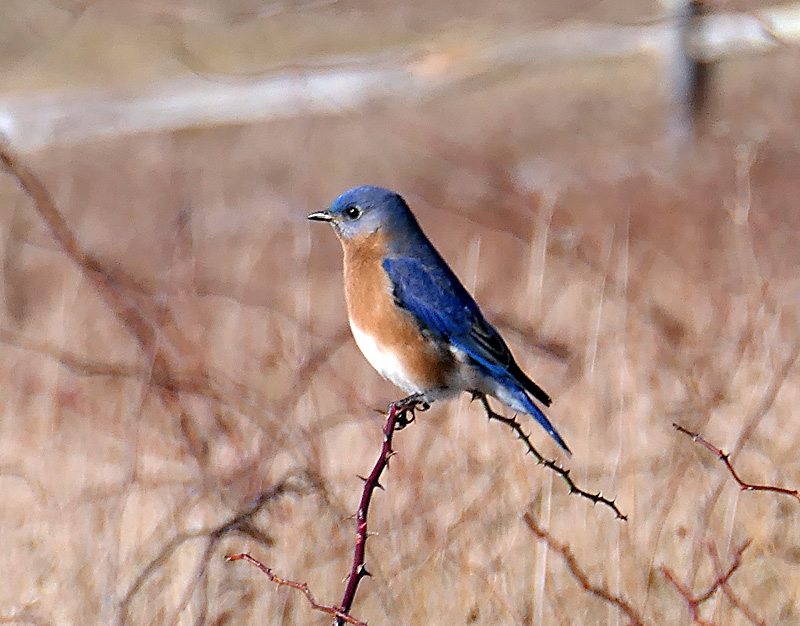 My mantra is always, "Don't ever leave home without your camera!"
I was so glad that I had my camera on my shoulder at Fort Hill the other day. I looked out into the field and saw a flash of blue. I quickly got my camera out and clicked. I only got one photograph and this is it.
I really liked the whole composition of the photograph. What do you think?