Yesterday was one of the "10 best"days  here on Cape Cod with the temps in the high 60s and sunny with a little breeze. Just perfect. Hopefully you got to spend a little time enjoying the outdoors with the colder temperatures looming around the corner. (Click on blog link for other photo.)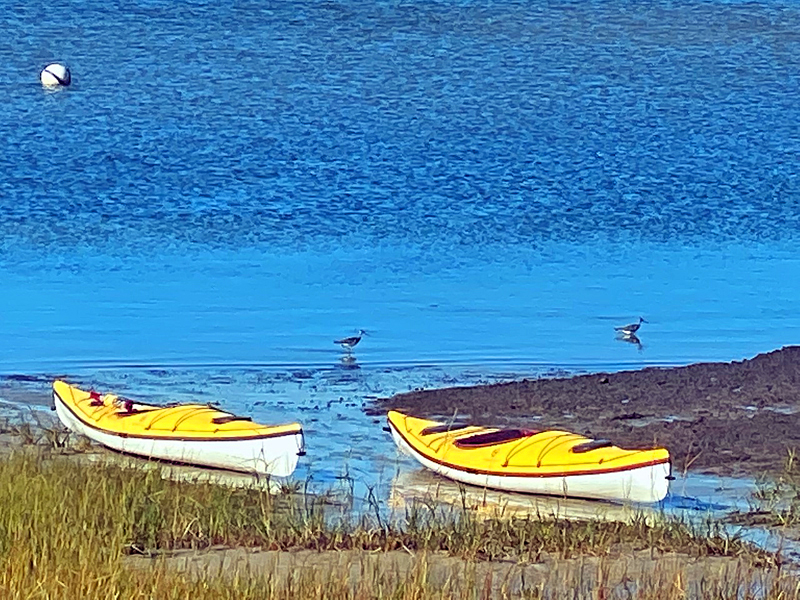 We watched these two kayakers land at Boat Meadow Beach. What a beautiful setting. And then… two Yellowlegs flew in which you can see better in the 2nd photo.
Did you get to enjoy the outdoors yesterday?