The Upper Boat Meadow Trail is such a pretty hike any time of the year, but especially in the fall. The colors were so pretty. It's a fairly wide trail so it's easy to hike and only about a mile long. (Click on blog link for other photos.)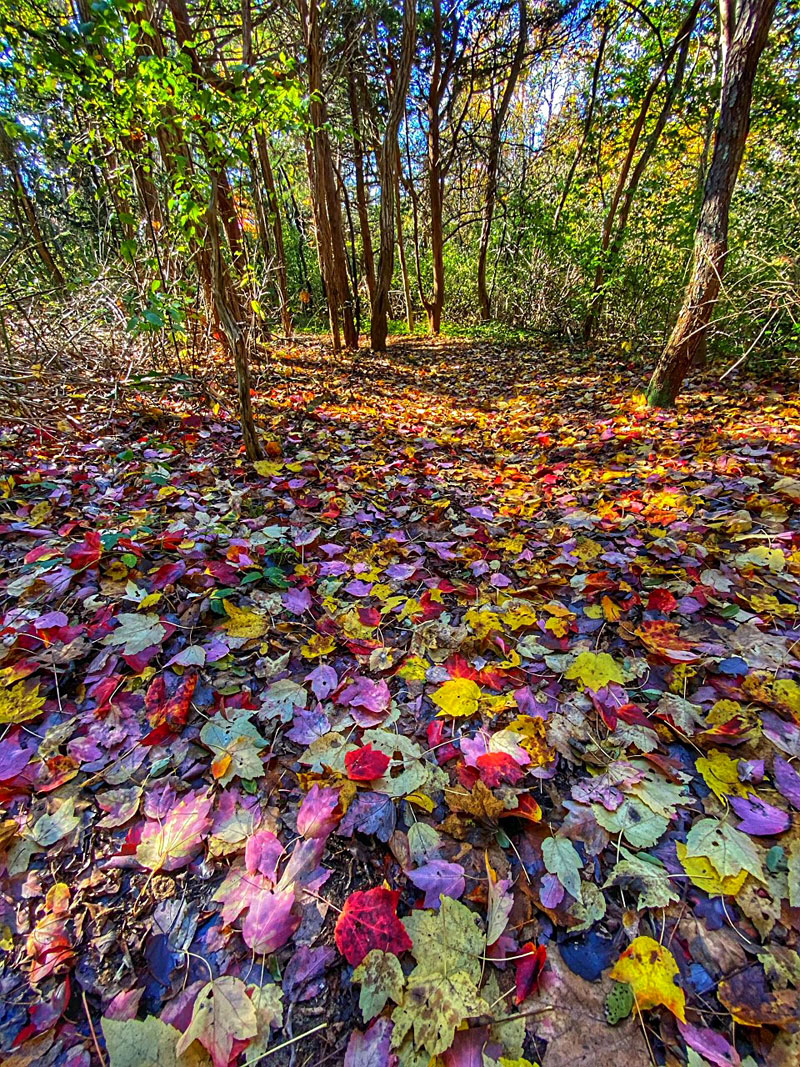 I loved this photograph with the vibrant fall colored leaves on the ground. So pretty, don't you think?
Have you ever hiked this trail?