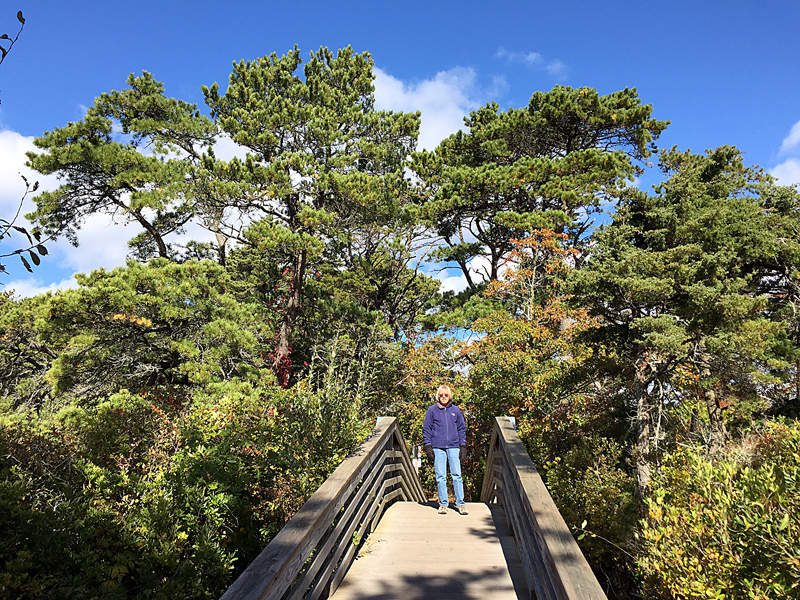 We pulled out our heavier fall jackets and mittens for a  hike at Wiley Park in Eastham this morning. It was gorgeous with the fall colors starting to really turn.
This bridge separates the pond and the lake and is so pretty. There was a Swan swimming about in the pond this morning.
Have You ever been to Wiley Park? There are many different trails to hike.