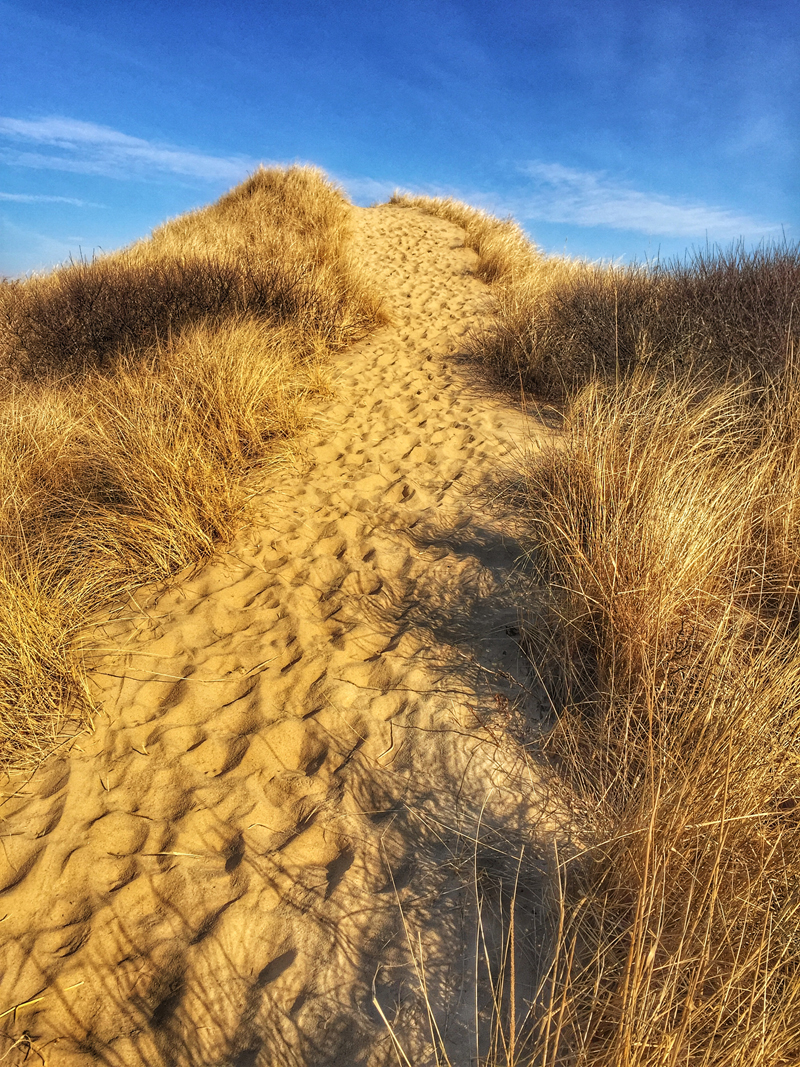 Yesterday was a gorgeous day for a hike on the Pamet Trails in Truro. There are so many different hikes that you can take: the overlook of Ballston Beach at Bearberry Hill East Summit, the overlook of the cranberry bogs at Bearberry Hill Summit West, The Bog House and the different trails over the dunes to the beautiful beach.
One of my favorite parts of the hike is the huge dune that you can hike up and then descend to the beach below. The first photograph is going up the dune and the second one is me climbing back up to the top from the beach. Phil took that one. What an awesome hike!
Perfect for the whole family! And perfect for this time of year. It is pretty secluded so you don't get the winds and… we were the only ones out on the trail! Love it!