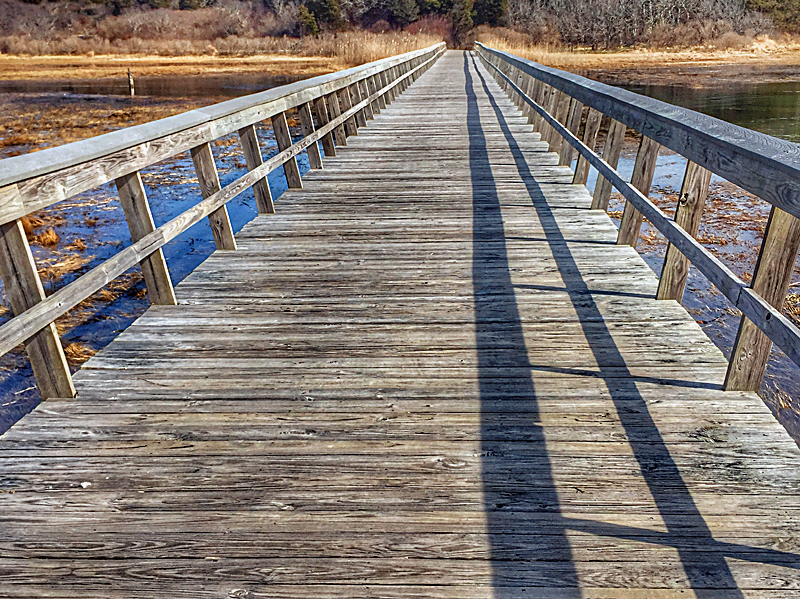 The walk from Doane Rock to Coast Guard Beach is just spectacular! You hike through the woods along a handicapped accessible trail, along the salt marsh, across this gorgeous boardwalk over the salt marsh and then through the woods to Coast Guard Beach, one of the prettiest beaches on Cape Cod.
This was the first time that we walked over the bridge and there was water on both sides because of the high, high tide. Usually there is just a little creek running through the salt marsh from Nauset Marsh.
It doesn't get much prettier! What do you think?