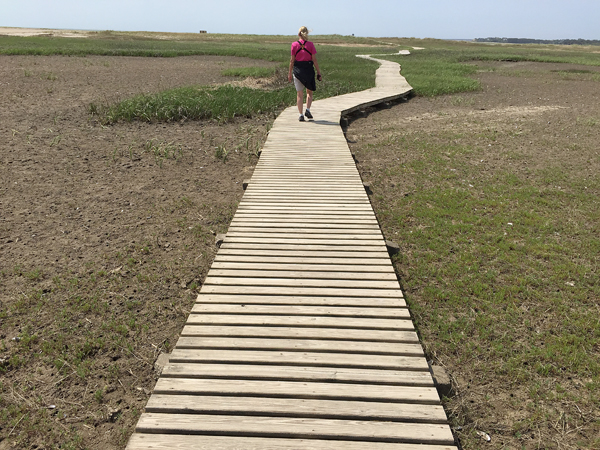 Mass Audubon's Wellfleet Bay Wildlife Sanctuary on Cape Cod is one of my favorite places to visit. Every day is different with something new to see.
Wellfleet Bay provides peace and unmatched beauty on the hillsides and shoreline overlooking Wellfleet Harbor. Extensive trails bring you to a panoramic salt marsh, sandy barrier beach, and pine woodlands, each attracting a wide array of wildlife. The sanctuary features a universally accessible trail and an award-winning "green" nature center with numerous exhibits and aquariums.
The hike out to the beaches is spectacular. Don't forget your binoculars as there is so much to see. I'm sure you will see lots of photographs of this magic place in my future Blogs.