There were quite a few bricks on Boat Meadow Beach when I went for a walk there the other day. I wondered  how they got on the beach. Had they been buried under the sand and  been uncovered from the series of storms that we've had over the winter?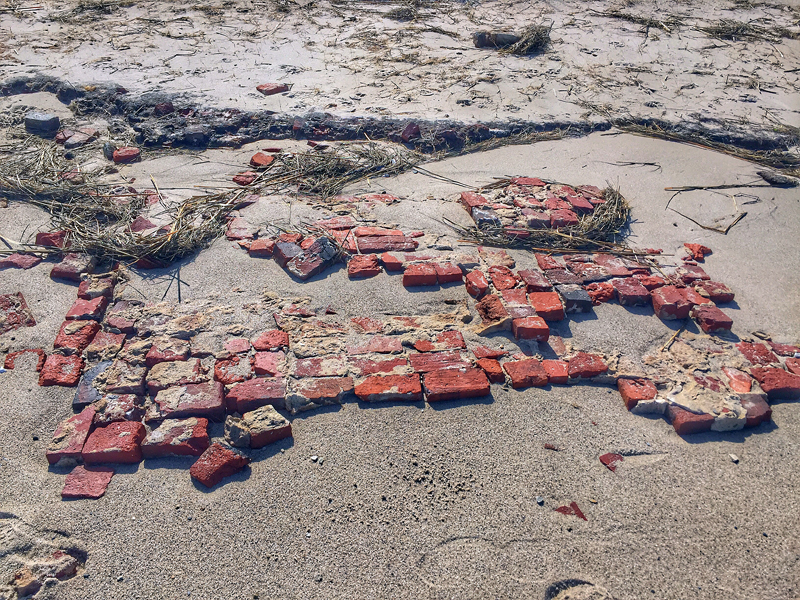 The interesting part was that there two squares of bricks and they looked like they were stuck together with cement.
It would be fun to write a story on where they came from… a home that used to be there?  I thought of Billingsgate Island on Cape Cod Bay that used to have many houses and a lighthouse on it, only to be covered with water years ago. You can only see it at low tide now.