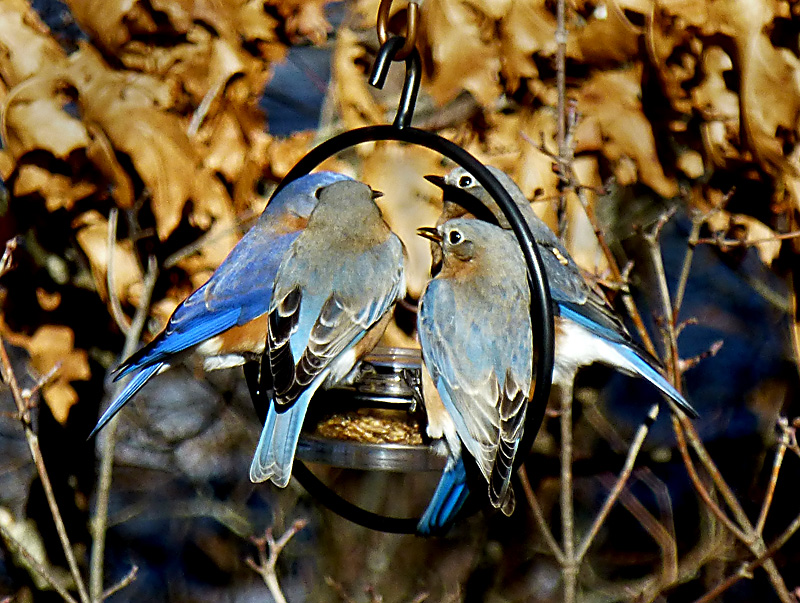 It was so cold last week that the Bluebirds, and all of the other birds in our yard, couldn't get enough to eat. I was filling our Bluebird mealworm feeders 3 times a day.
I loved this photograph with the 4 Bluebirds chowing down while 3 others sat on top patiently waiting their turn.
Adorable, don't you think?