Atlantic White Cedar Swamp Trail in Wellfleet on  Cape Cod is a  mostly shaded 1.2 mile loop which explores one of the Cape's few remaining stands of Atlantic White Cedar, located on the former site of Camp Wellfleet, a U.S. Army base.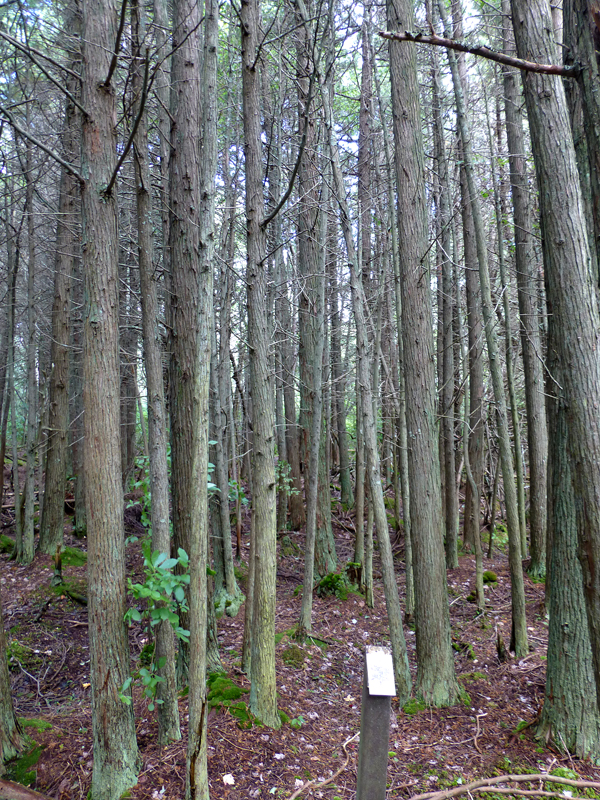 Early settlers split White Cedar into boards for houses and farm buildings as well as joists, frames, doors, rafters, floors, fence posts and even organ pipes. Being so easy to shape it was very versatile.
This is a great hike for the whole family any time of the year, but make sure you bring bug repellent if you hike it in the summer as there can be many mosquitoes on the boardwalk over the swamp.