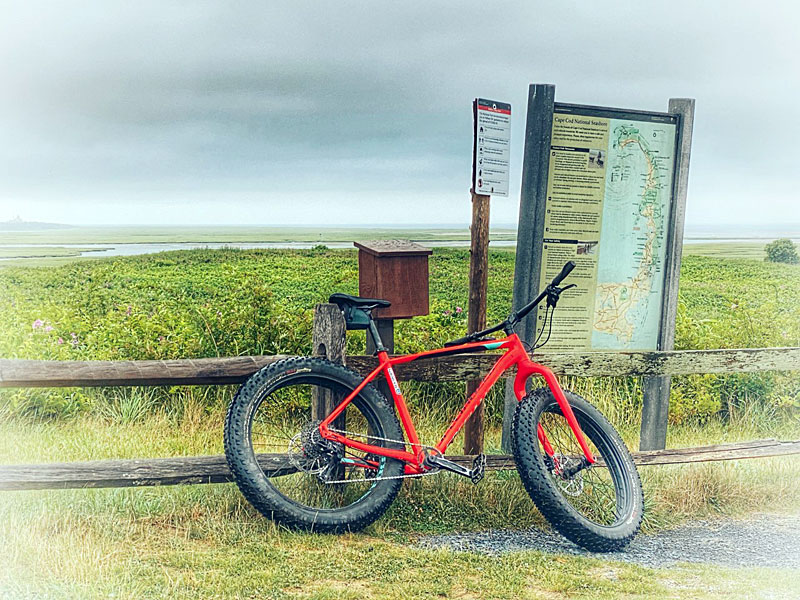 It was a stormy morning at Fort Hill, but the rain had stopped for a bit and someone rode their bike up the hill and parked it at the National Seashore sign. (Click on blog link for other photos.)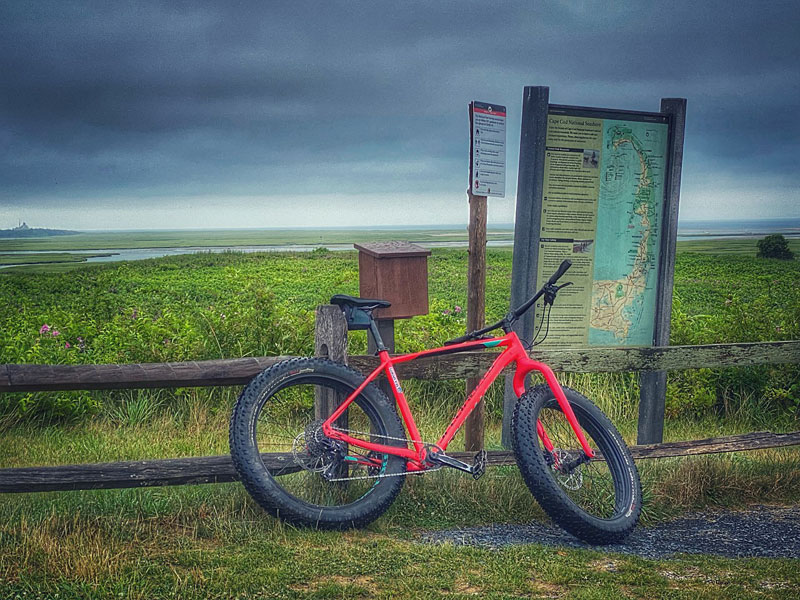 We took a few photographs and then started playing around with them.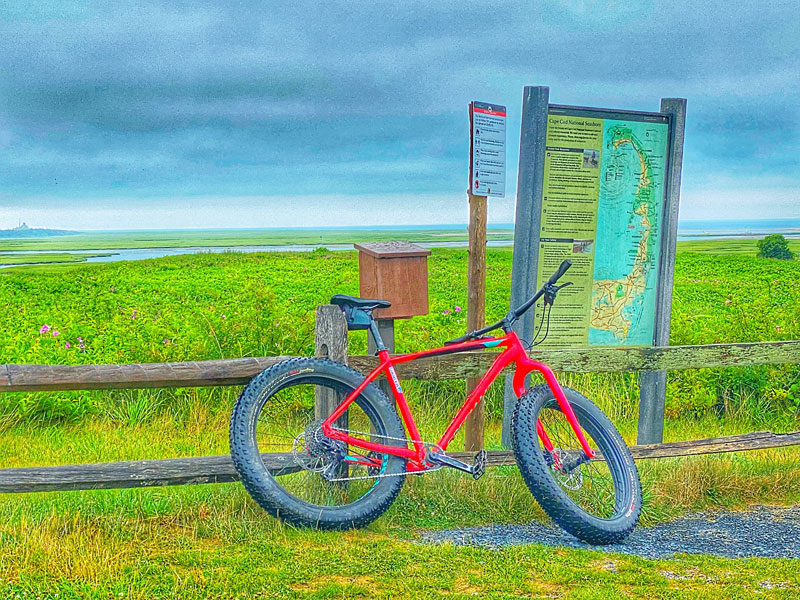 And then we couldn't decide which one we liked best… what do you think?