When it's low tide on the bay side of Cape Cod, the tide swings are just amazing. It feels like you can walk out for miles. (Click on blog link for other photo.)
I was on the Eastham side of Rock Harbor, enjoying a nice walk on the beach when this family on the sandbar caught my eye. They were having such a good time.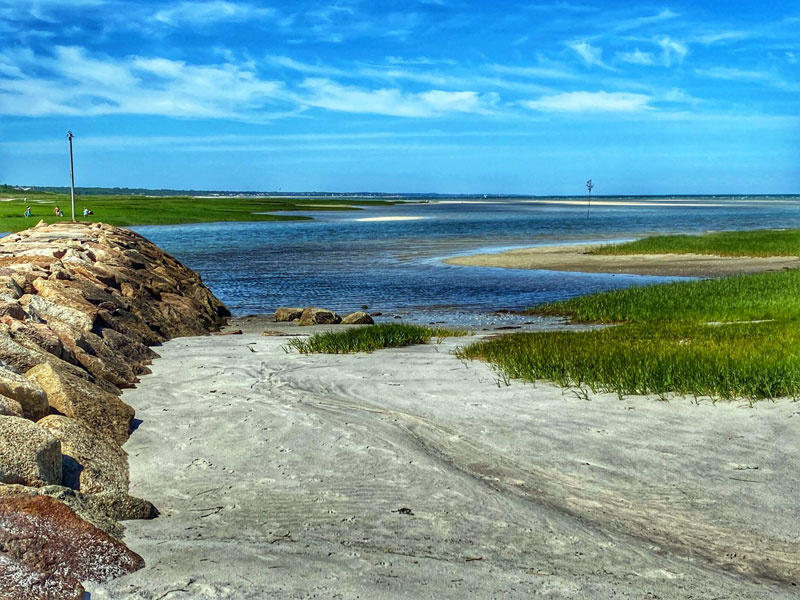 And then when I looked back over 5 minutes later, they were gone as was almost the entire sandbar.