There were 2 Snowy Egrets in the little pond near Boat Meadow on Cape Cod Bay. They were meandering about, looking for food.
I hadn't seen a Snowy Egret in years and I was so surprised to see his bright yellow feet. I had forgotten how spectacular his feet were!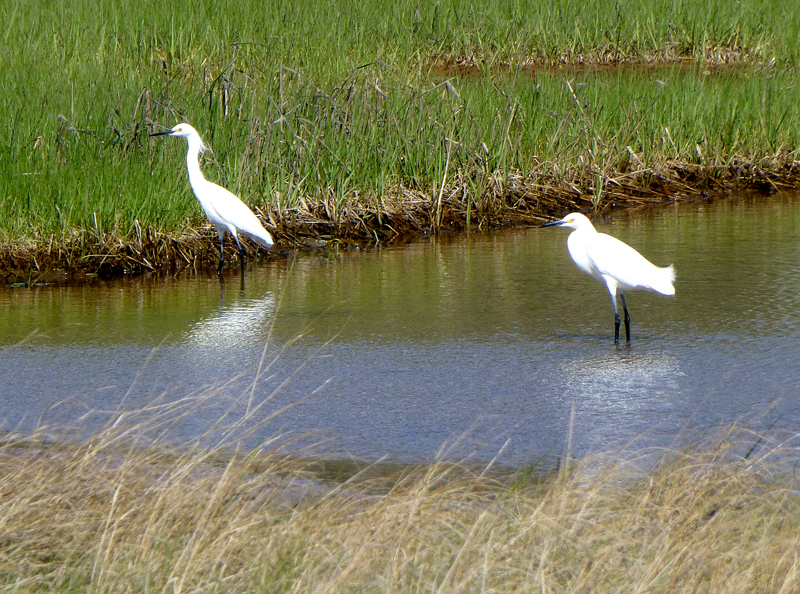 Snowy Egrets are tall birds of about 24″ and belong to the Heron family. They are all white with long black legs and yellow feet. They have a slender black bill with lores that are yellow.
Have you ever seen a Snowy Egret? Such a beautiful bird!