The meadows at Fort Hill on Cape Cod are abundant with beautiful white Queen Anne's Lace wildflowers. Last month was pink with Beach Pea wildflowers and all you can see now is Queen Anne's Lace.
Queen Anne's Lace reminds me of my Mom who showed me the wildflower when I was a little girl and told me that it got its name because it looked just like a delicate piece of lace.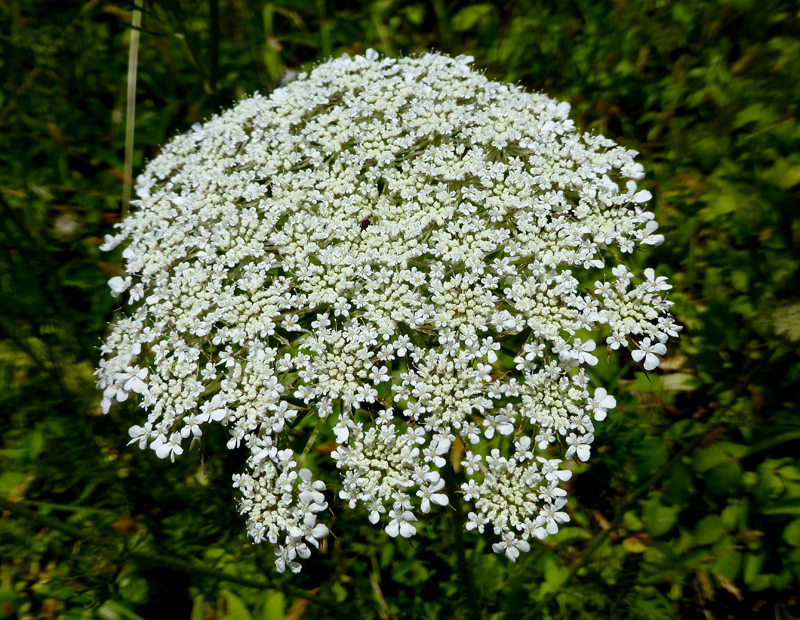 Queen Anne's Lace grows to about 4′ tall. It is a flat, lacy flower with 4″ clusters of tiny white flowers.
One thing I did not know is that it is poisonous and may irritate the skin. It blooms from June to September in fields and roadsides.