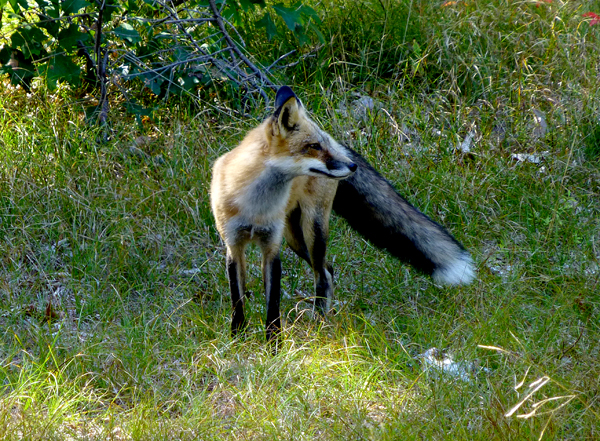 We had our first sighting of a Red Fox at the Audubon Sanctuary in Wellfleet on Cape Cod the other day. He was walking through the woods and then lay down for a nap.
It was pretty cool as we had never seen one here before.
Have you ever seen a Red Fox? Look at that bushy tail!