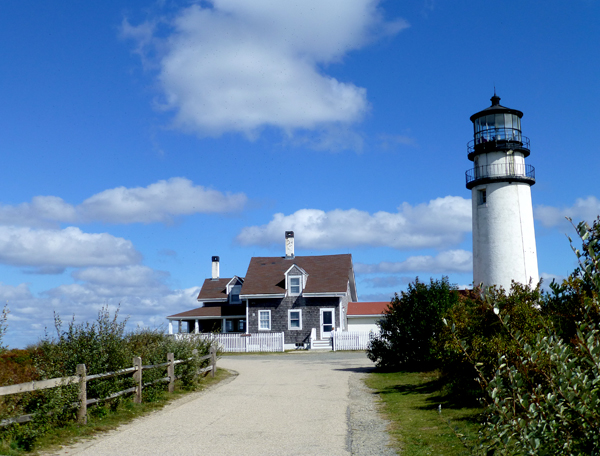 Highland Light, previously known as Cape Cod Light, is an active lighthouse on the Cape Cod National Seashore in North Truro. Authorized by George Washington in 1797, it is the oldest and tallest lighthouse on Cape Cod. The grounds are open year-round, while the lighthouse is open to the public from May until late October, with guided tours available.
We took a drive to Truro the other day to see Highland Light. It was just spectacular and the stories about it are amazing. Did you know that it was moved 450 feet to its present site in 1996  because it got too close to the cliff and was in danger of falling off? If you go inside the Gift Store, there is a short video that tells you all about it.  What  a feat!
Have you ever been to Highland Light? It is a must if you travel to Cape Cod!