It was a gorgeous day for a hike at the Wellfleet Bay Wildlife Sanctuary. And it was low tide, so we were able to hike all the way out to the beach. It was spectacular! You can see all the way across Wellfleet Bay to Jeremy Point.
There is a bench at the end to sit and relax and enjoy those awesome views. Just don't dawdle too long in case the tide is coming in. You don't want to do what we did last time… wade in because the boardwalk was submerged.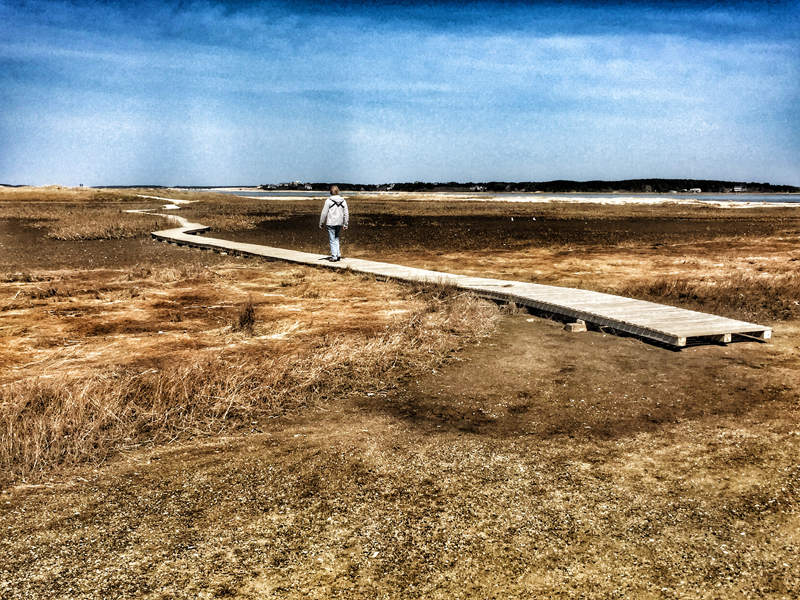 If you have never been to the Wellfleet Silflie Sanctuary, put it on your To Do list. It is well worth it!