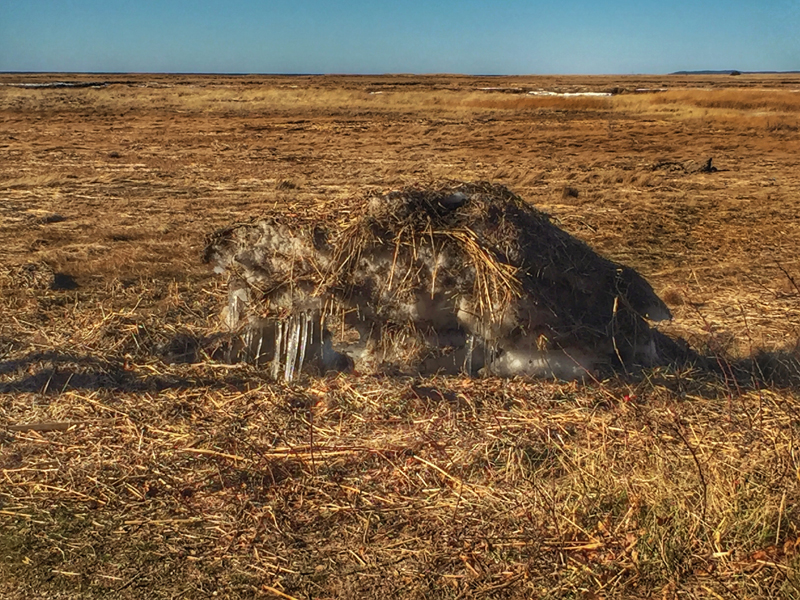 As I was taking a walk to the beach the other day, I saw this very strange "thing" on the marsh. I'm sure the ice from the deep freeze we had a few weeks ago with all of the flooding helped this along. My imagination took over…
Doesn't it look like a huge animal head coming out of the marsh? You can see the the big head with its mouth and ice tusks and its dark nose up on the left. Its eye is on the top of its head with its ears down to the right. I thought it was so cool.
What do you think? It's amazing what your imagination can come up with if you let it go…!