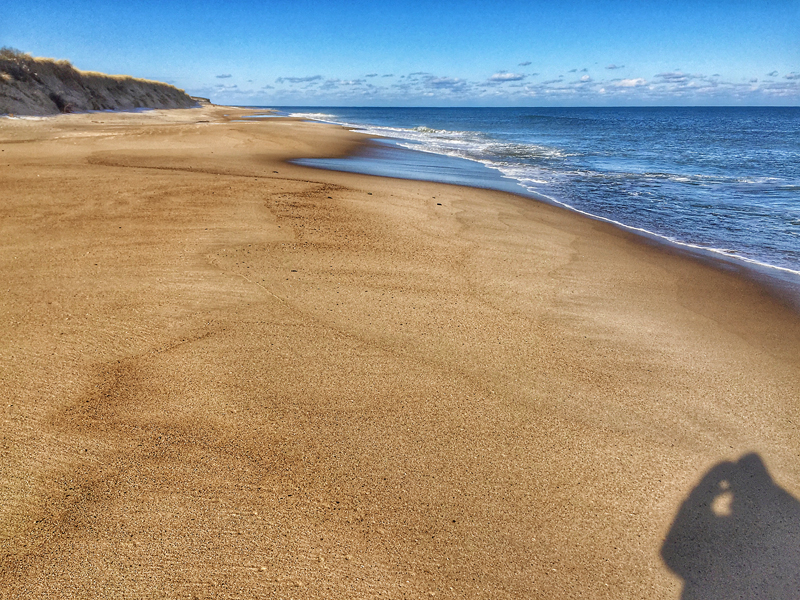 It was 22 degrees with a little breeze yesterday but I had this yearning to take a walk on the beach. I put on my fleece vest, my Gortex jacket and Windstopper hat and mittens. I was ready for whatever weather greeted me.
It was glorious! And I was the only one n the beach! I walked all the way to Nauset Spit, loving the fact that there were no footprints in front of me. How cool!
I thought this was a fun photograph with my shadow in the corner. I love this time of the year on the beach! Pinch me!