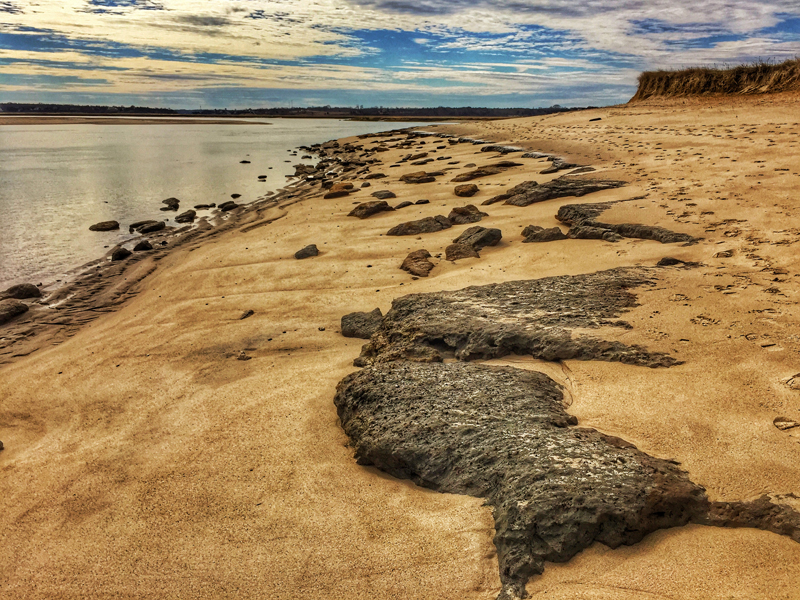 If you walk down Coast Guard Beach, you will come to Nauset Spit where the ocean empties into the salt marsh at high tide and the waters recede at low tide. It is where boats can navigate in and out of Orleans Cove by following the buoys. There is a huge swing from high tide to low tide.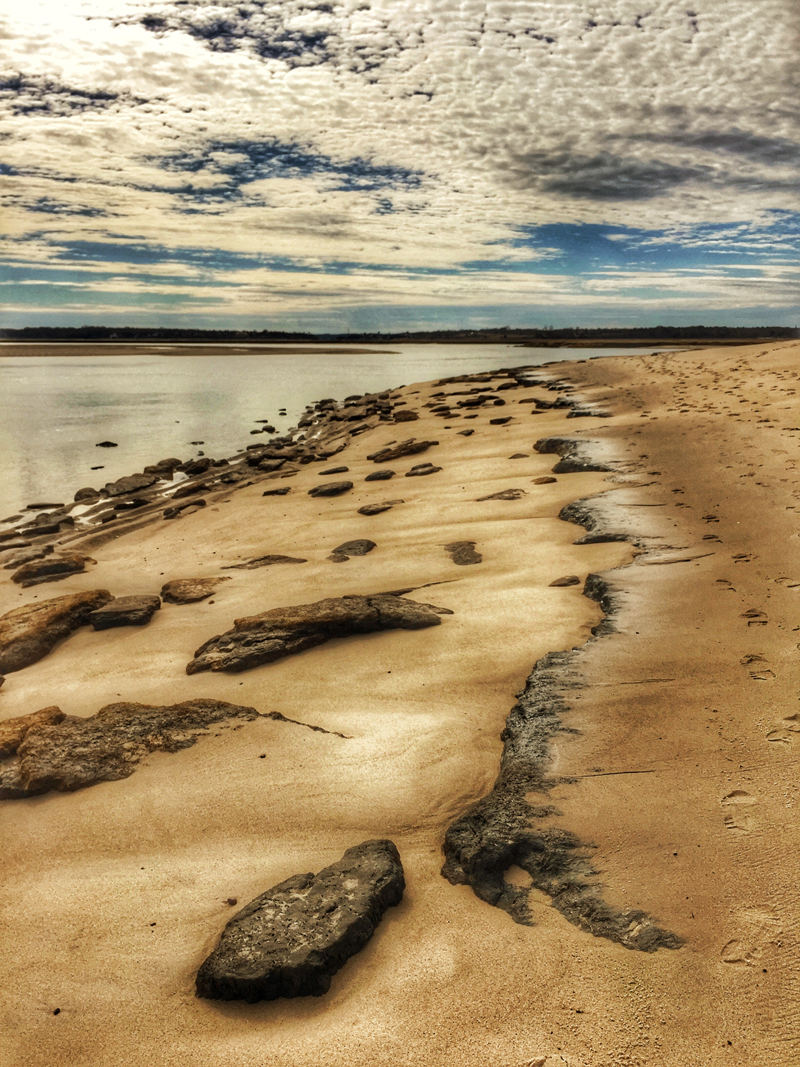 I couldn't decide if I like the horizontal or vertical photograph of Nauset Spit at low tide better. What do you think?
I took these photographs a couple of weeks ago before the Nor'easter. I wonder what it will look like when we can get back there again… It has been so cold and windy that we haven't walked there yet.