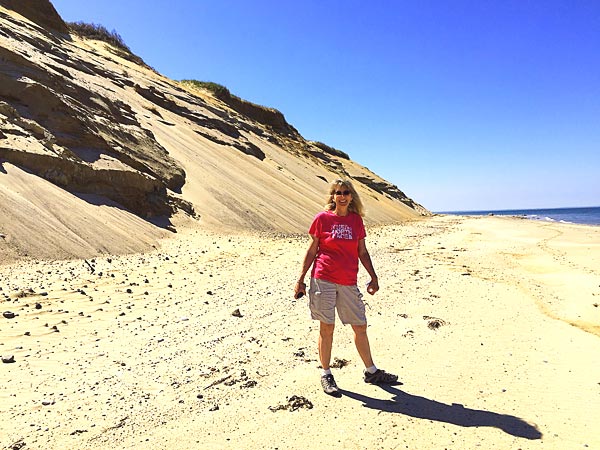 Welcome to my new Enjoying Cape Cod Blog.  Having just moved from Colorado, I am excited to share my new adventures on Cape Cod with you!
It was a gorgeous day hiking out to Jeremy Point off of Wellfleet on Cape Cod. The weather couldn't have been much better.
It is such a diverse hike…from the bay to the beaches, through the woods and then back to the beaches. Just glorious!
Have you ever hiked out to Jeremy Point?  I will write more about this great hike in the near future. Stay tuned…