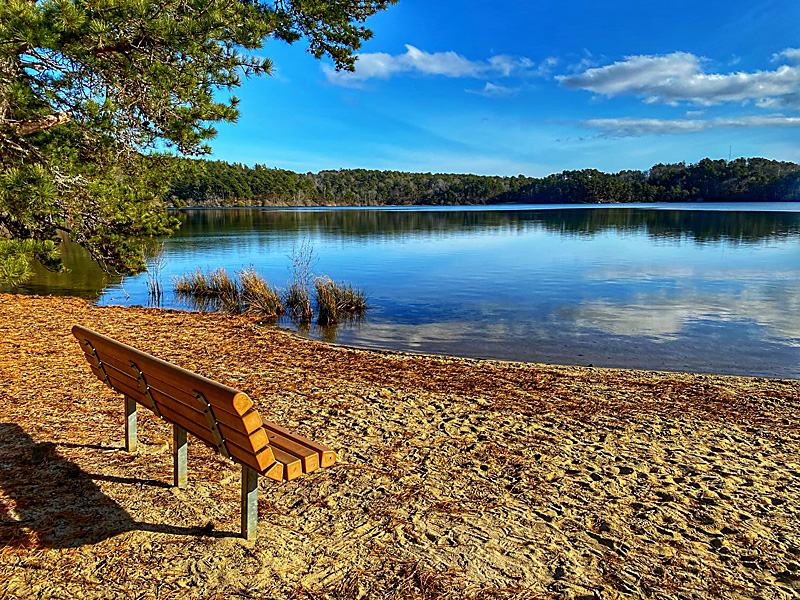 If you want a place to sit and relax or read or visit or picnic, or just about anything , there is no shortage of benches here on Cape Cod. You just have to look around and find one that suits you. (Click on blog link for full photo.)
I found this bench on the beach at Flax Pond in Nickerson State Park in Brewster. It looks perfect for just about anything!You can hike around the pond until you find a bench or you can park your car fairly close and just walk there.
This one looks pretty inviting, don't you think? Have you found the perfect bench to relax?