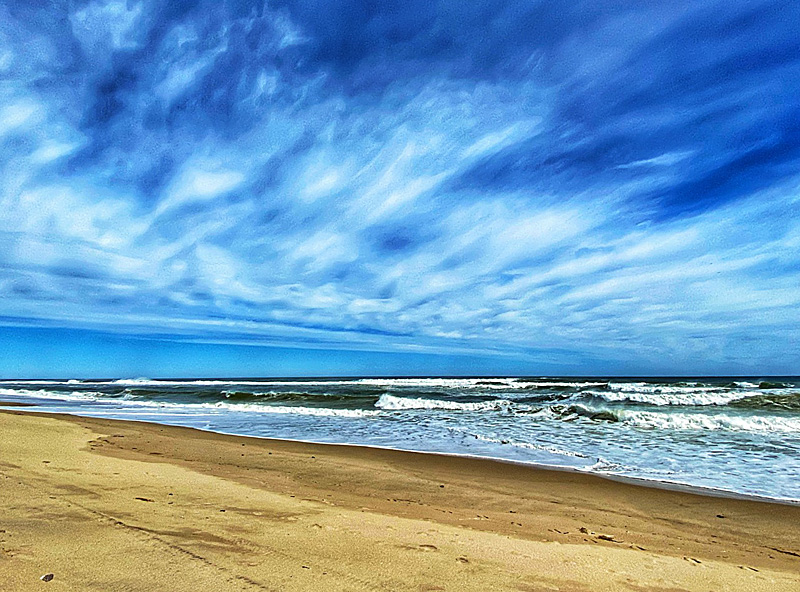 Yesterday was a gorgeous day so we decided to have a picnic in the car at Nauset Light Beach and then go to Coast Guard Beach for a little walk. It was just gorgeous.
We walked partway down the beach but the tide was coming in and we didn't want to get stuck on the way back. I  love the sound of the waves as they were churning and breaking way far out!
Pretty sky, don't you think?