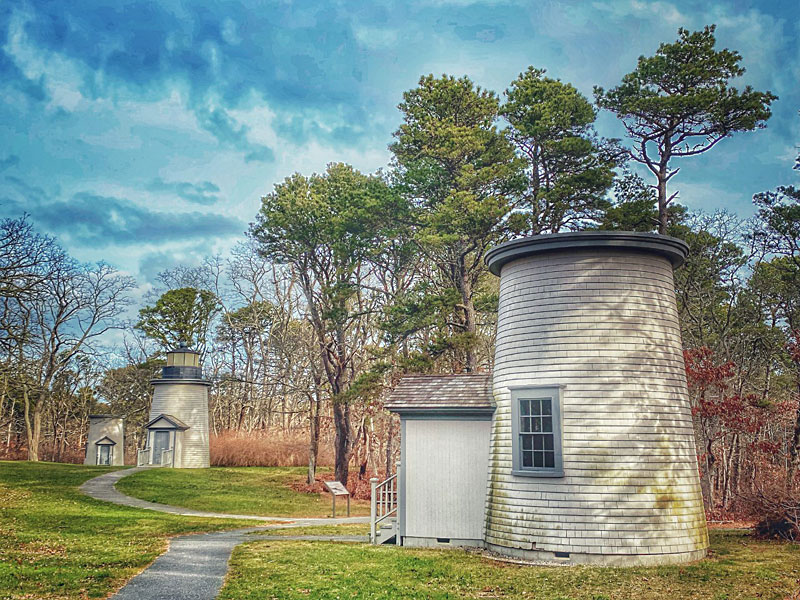 Did you know that "The Three Sisters of Nauset are a trio of historic lighthouses off Cable Road in Eastham, Massachusetts. Falling prey to coastal erosion and decay brought by time and poor maintenance, they fell into sea in 1890 and were replaced by wooden towers on brick foundations in 1892.
In 1911, two of the three Sisters were decommissioned.One of them, known as the Beacon, was moved back from the shoreline and attached to the keeper's house. It continued to operate for some time, but ultimately, the Beacon was replaced by the Nauset Light, a new steel tower in 1923, which operates to this day.
The Nauset Light Preservation Society operates, maintains and interprets the site, having signed a partnership agreement with the National Park Service since 2004."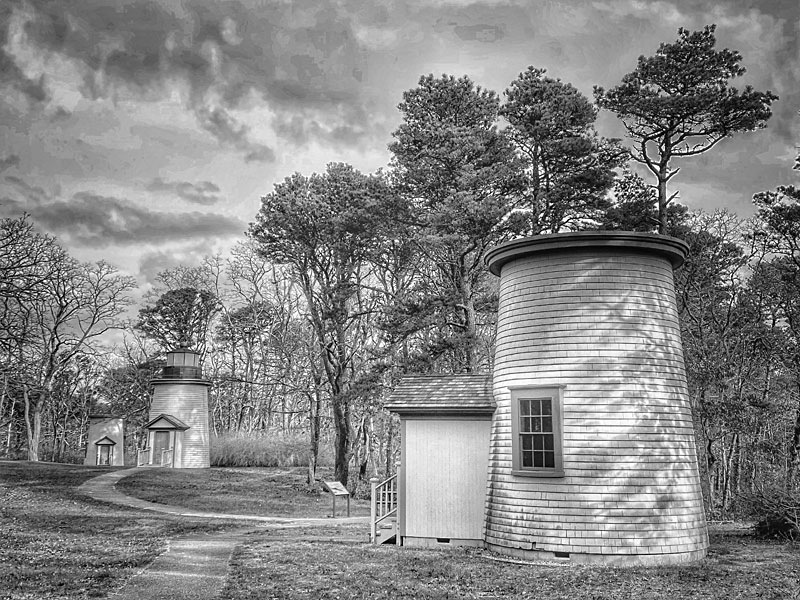 I took a photograph in color and black and white. What do you think?