I saw a little flutter of blue along the trail and was hoping it was one of the first butterflies of the season here on Cape Cod, the Spring Azure. (Click on blog link for other photos.)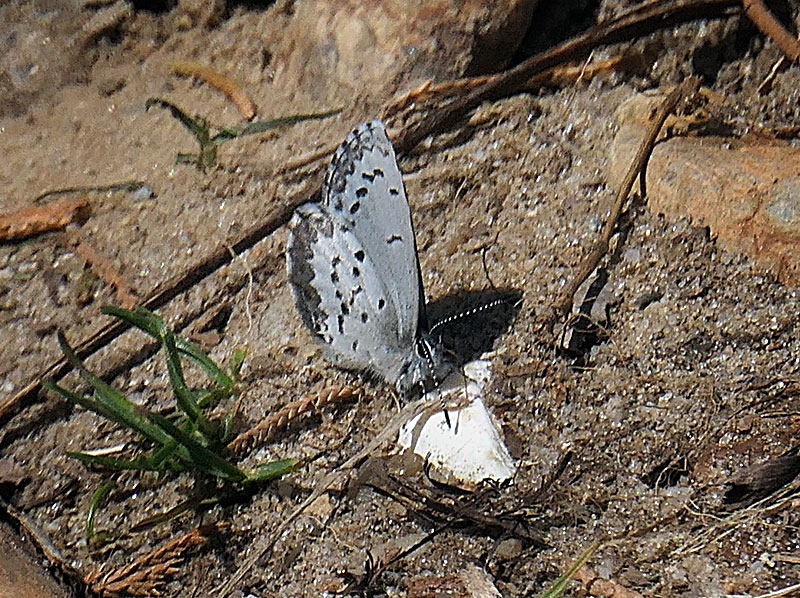 It was a Spring Azure and I was in for a treat as it flitted about the trail for quite  a quite while we clicked away. You can see how vivid the blue is when the butterfly has its wings extended, and then how so dramatically different it is when its sings are folded.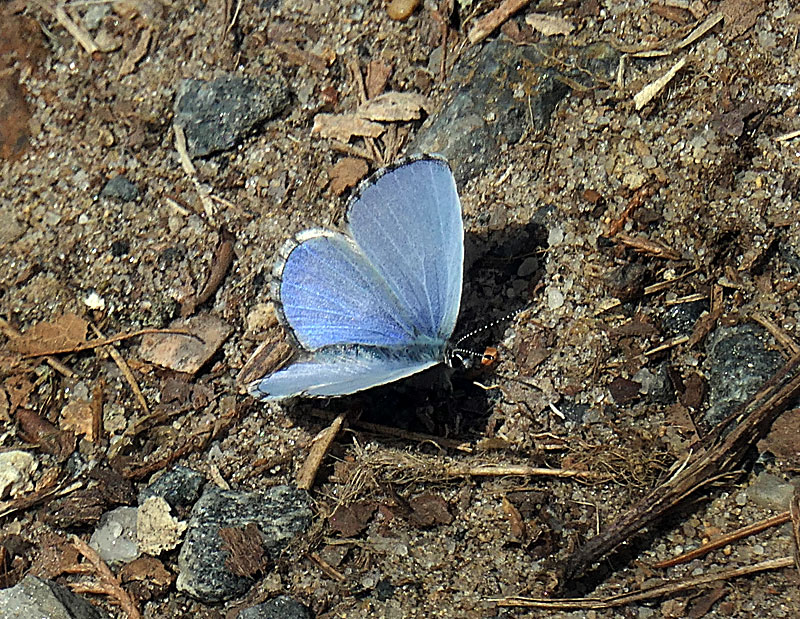 Have you ever seen a Spring Azure butterfly? So pretty, don't you think?
Happy Mother's Day to you all! May you also see something special today!