When we walked down Coast Guard Beach a few weeks ago, there was a small dune stretching part way down the beach. It was maybe 1-2 feet high and not very long. (Click on blog ink for other photo.)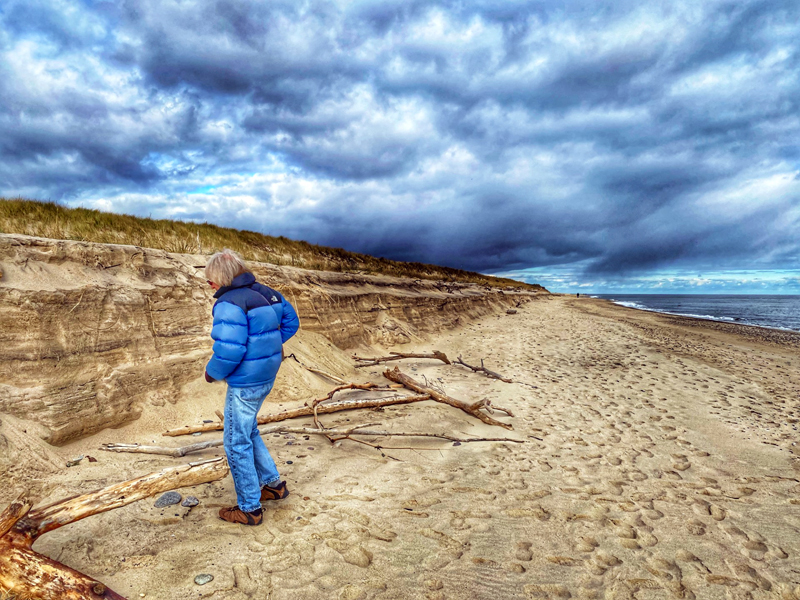 Last week when we walked the beach, the dune had grown in height and length. It was almost 6 feet high and stretched quite a ways down the beach to the spit.
Have you walked Coast Guard Beach lately?