It was such a treat to see 2 Piping Plovers on Coast Guard Beach the other day. One was scurrying around while the female was sitting on the sand, probably on her nest. They lay their eggs right in the sand.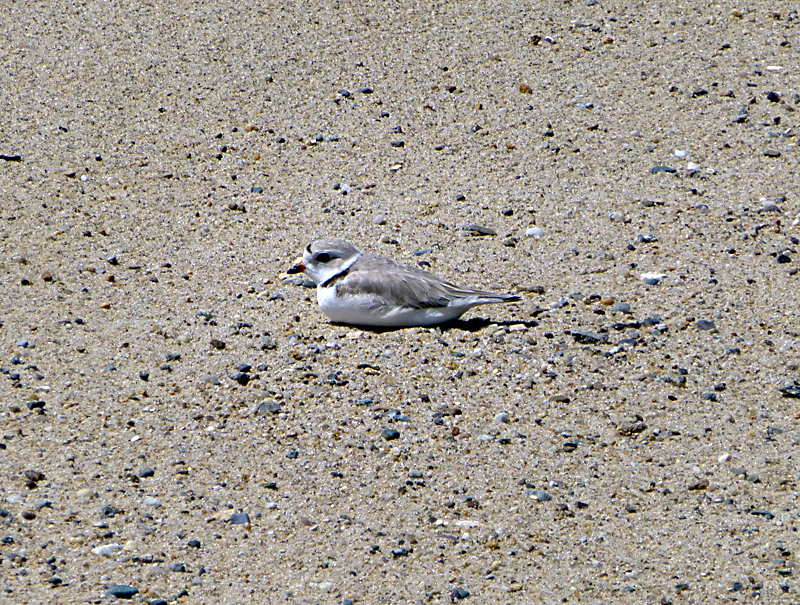 Many times The National Seashore will put  a little cage around the nest. The birds can walk through the wire mesh  to take care of the eggs and the babies while it keeps the predators out.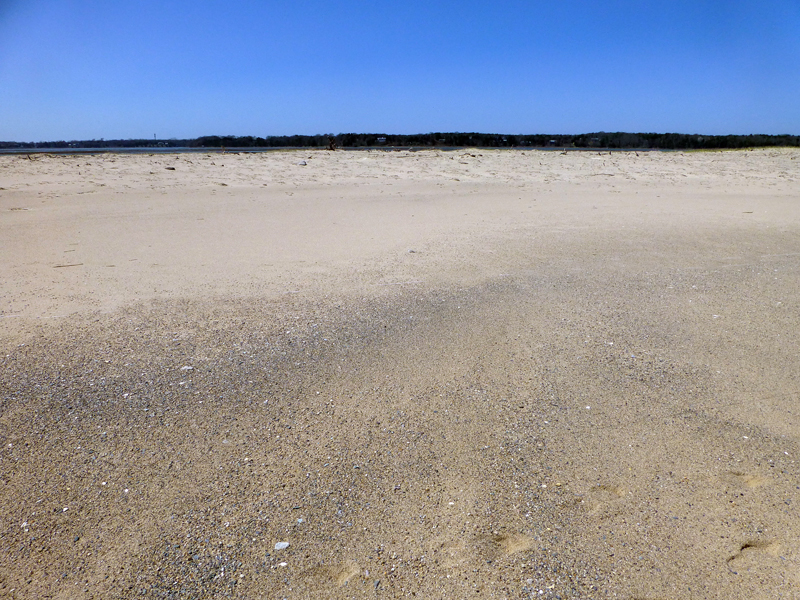 The last photograph shows how camouflaged they are against the sand on the beach. Can you see the Piping Plover sitting on her nest in the center of the photograph, on the lighter sand?
Beautiful little bird, don't you think?