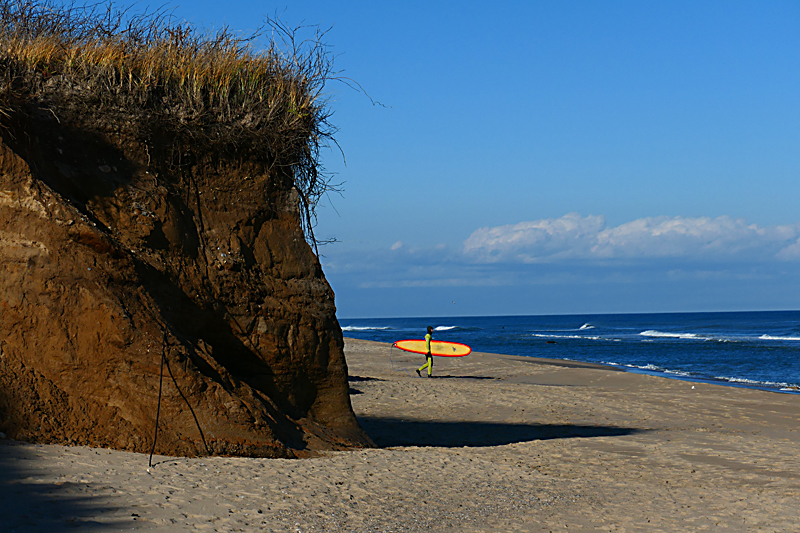 I loved this photograph of this lone surfer walking to the water with his surfboard. You can see the huge dunes that have been eaten away by the ocean over the years and the blue, blue sky in the background.
I thought it was pretty cool. What do you think?
Wishing you a Happy New Year from Cape Cod and a year filled with fun and adventure!