This Seagull was so much fun to watch as it was trying to open a clam that it had found at the beach inlet in the water. First he leaned headfirst down to get the clam. And then he deposited it on the sand and stared at it.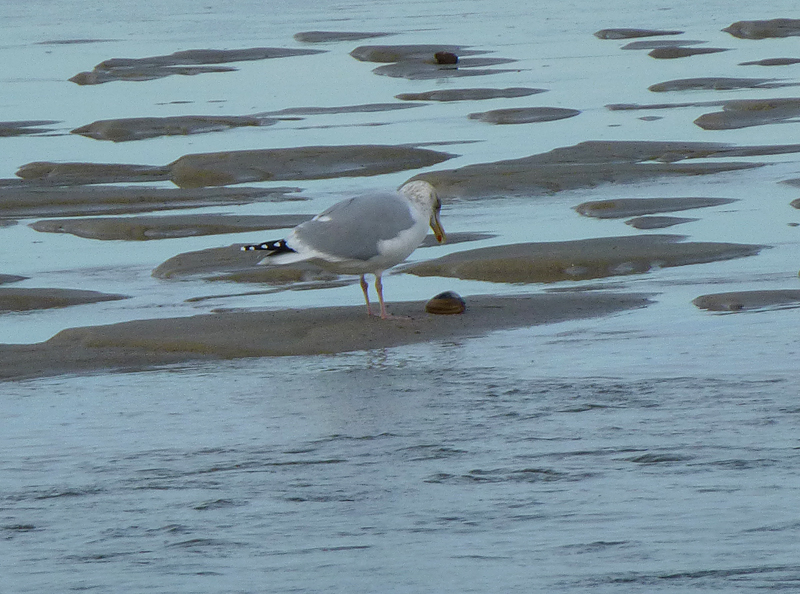 He then put it back in his beak and started to fly, all of a sudden dropping it on a rock in the water.
He proceded to find it under the watwer, pick it up and swim to shore and have himself a feast. He was one mightly proud seagull!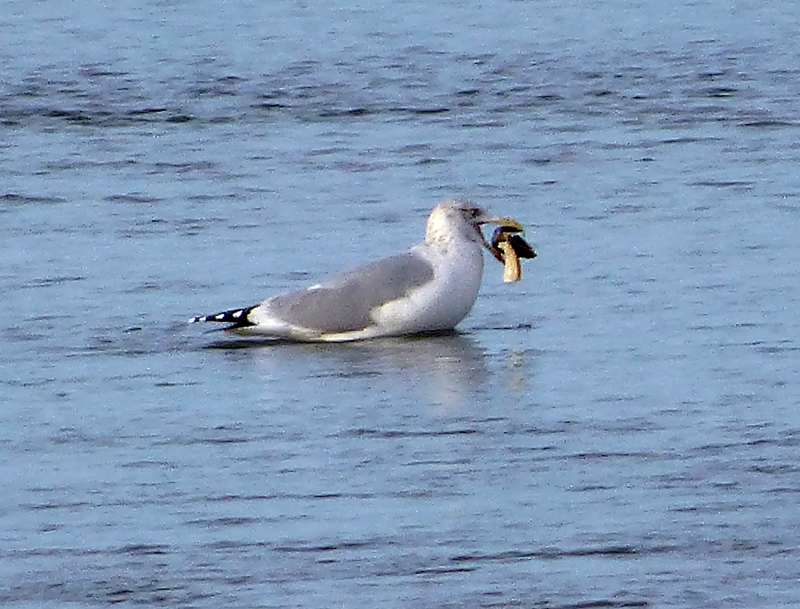 Pretty amazing, huh? He not only knew where there was a rock under water, but knew exactly where to retrieve the clam once it was smashed.