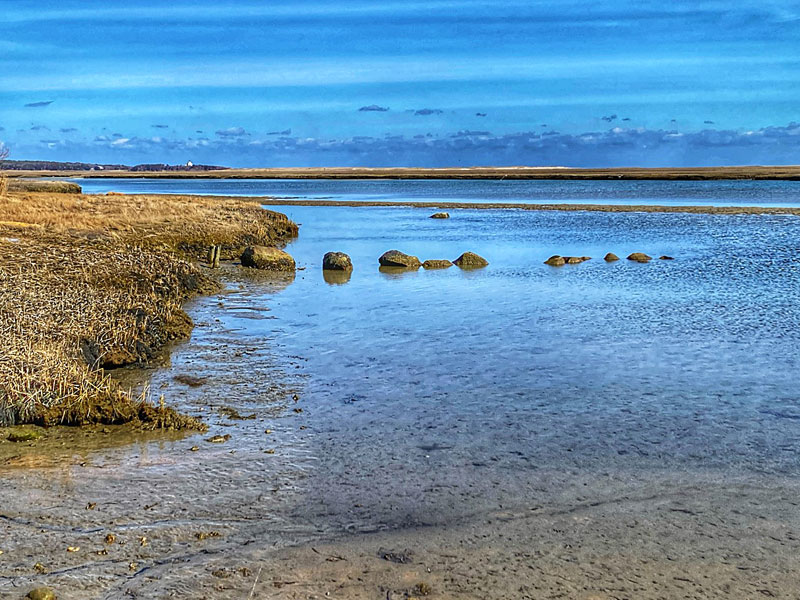 I was hiking on the trail at Fort Hill by the water's edge yesterday morning when I noticed that it was really low tide. I had never seen it that low there. (Click on blog link for other photo.)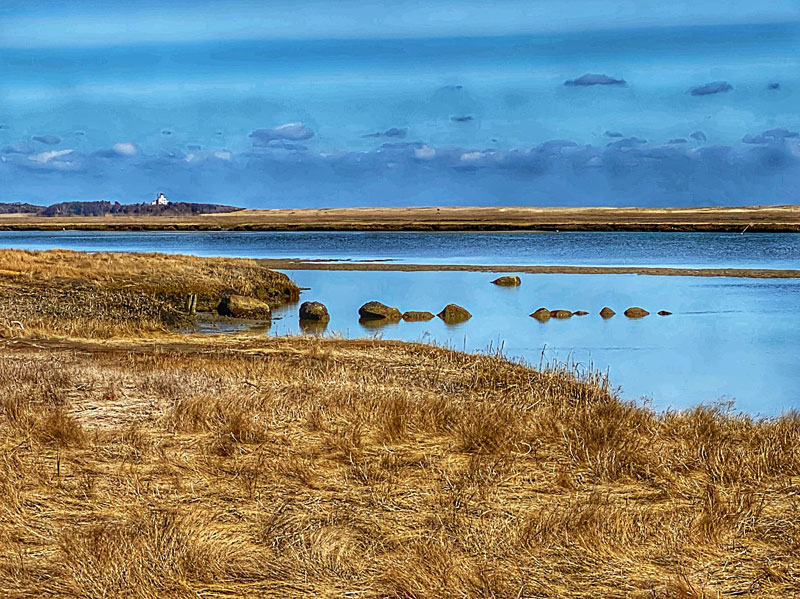 Usually at low tide I can see the first 3 taller rocks jutting out from the shore but there were  so many more that you could see. And I don't remember ever seeing such a large sandbar behind the rocks. Wow!
I couldn't decide which photograph I liked better: the one with the water and sand in the foreground or the one with the beach grass. What do you think?