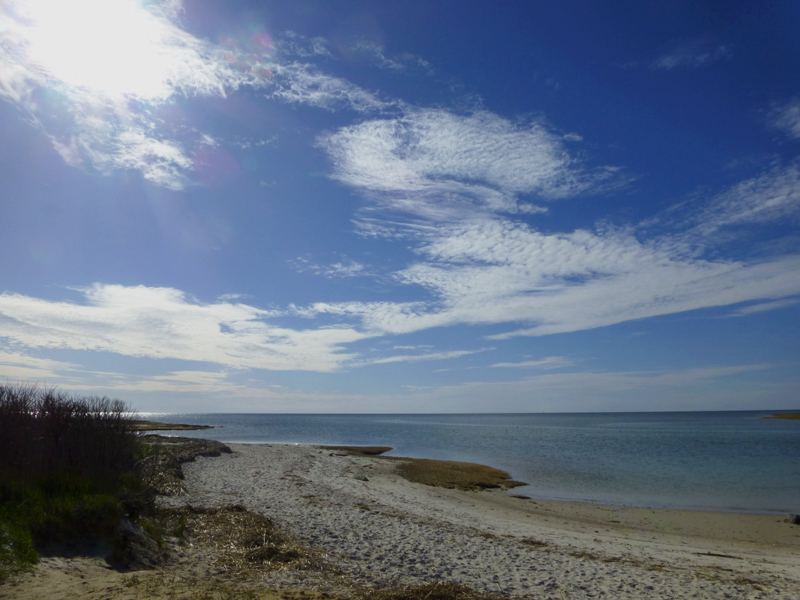 It's official! We have moved in to our new home here in Eastham on Cape Cod. It is so exciting!
After many, many hours of unpacking boxes that were packed last June and putting things away, I decided to see how far it was to walk to Boat Meadows…. 9  1/2 minutes! Wow! I can do that any time. And not a bad view, huh?
Plus, there are benches to sit on to relax and just take in the gorgeous scenery.
I will post some photographs of our new home when we get it looking a little bit better. Lots of clutter everywhere, so a walk to the beach was the perfect medicine.