We decided to hike the Pamet Cranberry Bog Trail on January 1st as our "First Day Hike of 2023." (Click on blog link for other photo.)
It was a gorgeous, sunny day with temps in the 50s. It felt more like April than January. So we ventured out to Truro to hike one of our favorite hikes. The views are beautiful as is the trail, but my favorite part is the dunes at the end of the trail.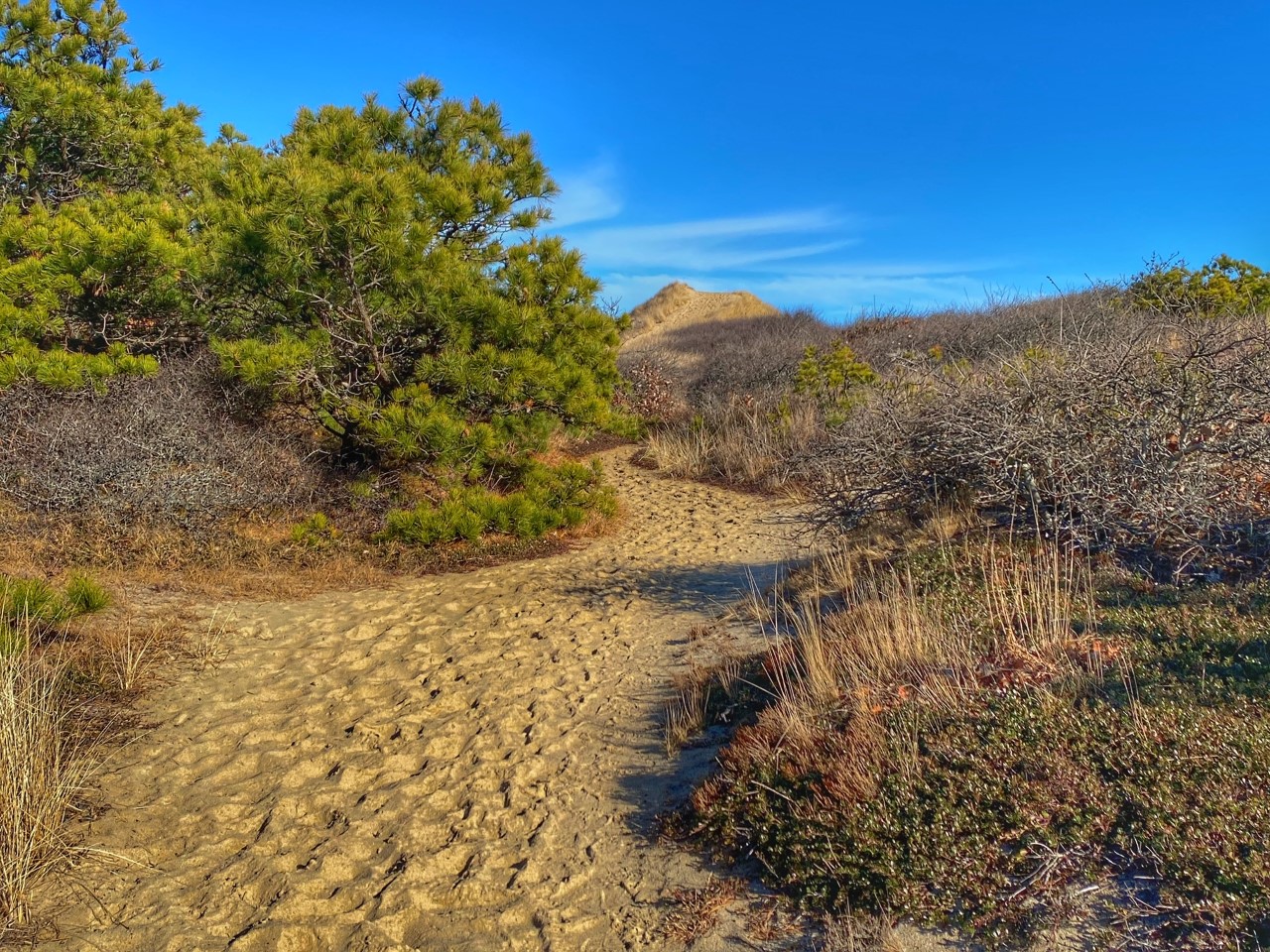 You have to hike way up the dune and then way down on the other side to get to the ocean. I haven't been there in a while but it seems like the hike down the other side was much steeper than I remember.  Maybe a little beach erosion on that side? There is also a very long tidal pool that stretches down the beach.
Always a beautiful hike and always something new to discover!
Subscribe to my daily Cape Cod Blog.