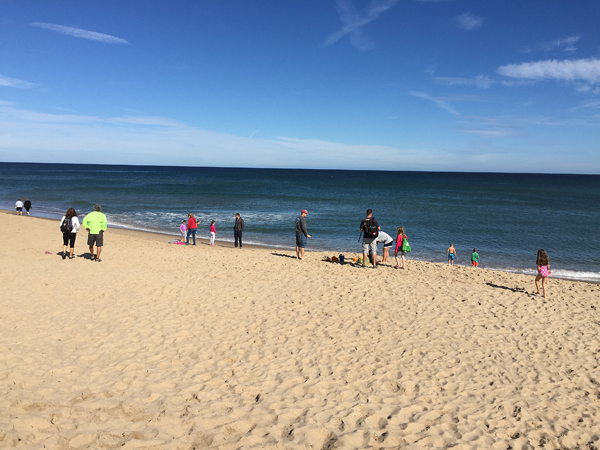 Yesterday was one of the most beautiful days that I have seen here on Cape Cod! The trails were busy with bikers and hikers and the beaches were busy with people enjoying the spectacular day!
Some kids were even in the water! Amazing for October 11th, huh?
It doesn't get much better than this!