Red Maple Swamp Trail At Fort Hill is one of our favorite hikes. There is so much diversity. I've posted many photographs of the hike but never a map, which is at the end of the blog along with  more photographs throughout the blog.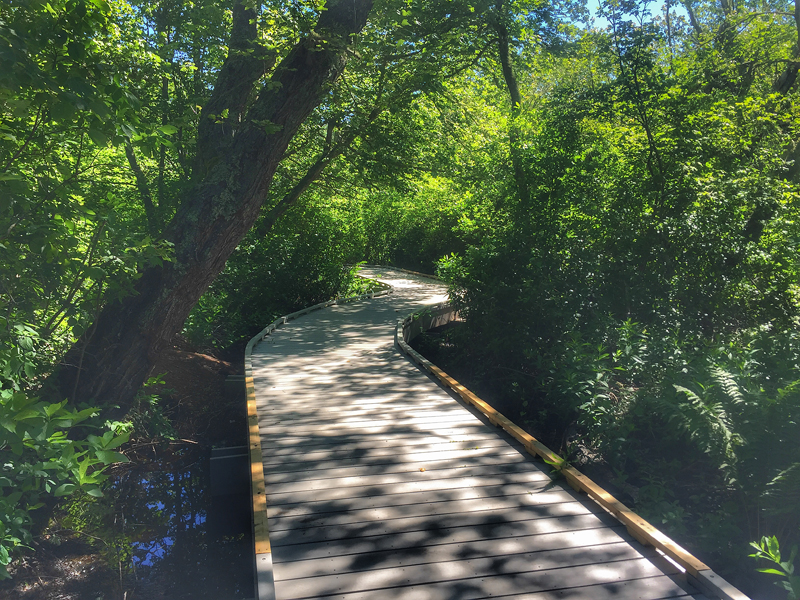 The trail starts out at the trailhead of the first parking lot where you can see sweeping views of the fields which, in the summer, is teeming with wildflowers and butterflies, and out to Nauset Marsh. In the distance you can even see Nauset Beach. Follow the signs for Red Maple Swamp Trail and it will lead you through the woods and to the boardwalk across the swamp. It is beautiful.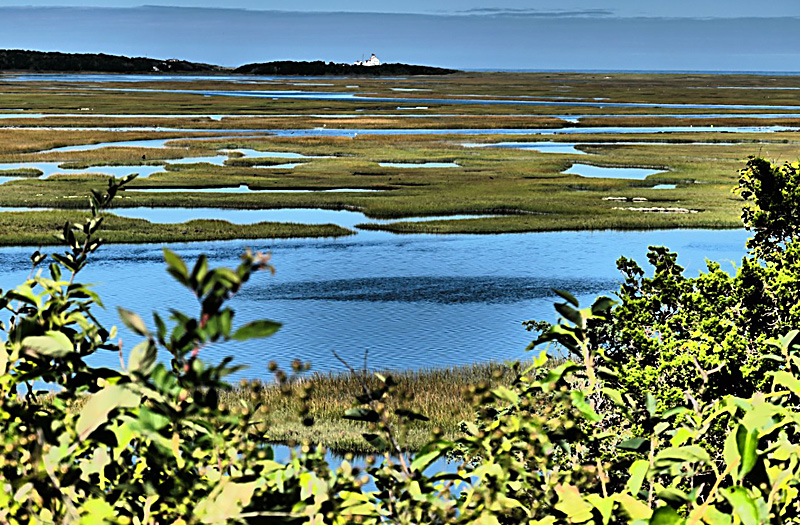 From there you can stop at Hemenway Landing and watch the boats going in and out or just sit on one of the 2 benches and enjoy the views. As you head back up the hill, there are several places where you can see Nauset Marsh from above with Coast Guard Station in the distance. You will pass Indian Rock on Skiff Hill which is very interesting.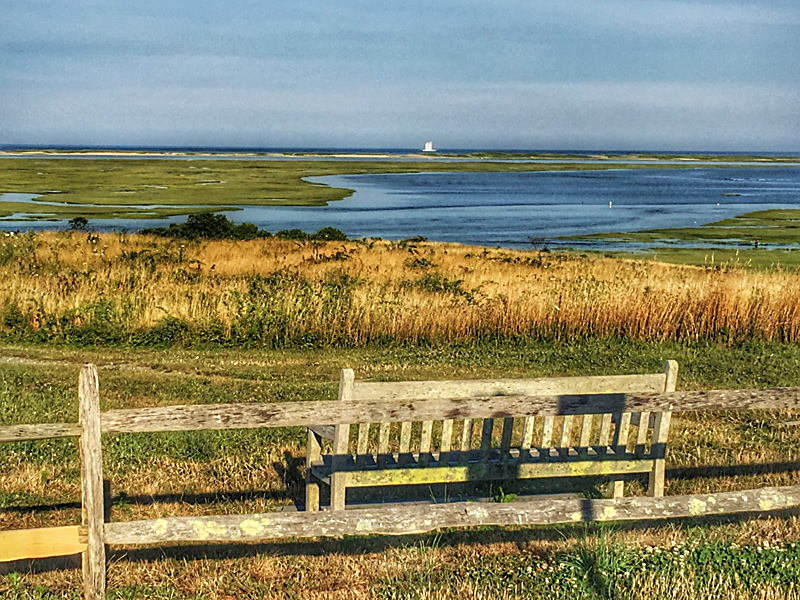 At the big rock and intersection, you can meander along the shores of Nauset Marsh or head back up the hill to the upper parking lot where you will see more spectacular views. It is the perfect hike for the whole family …any season of the year!