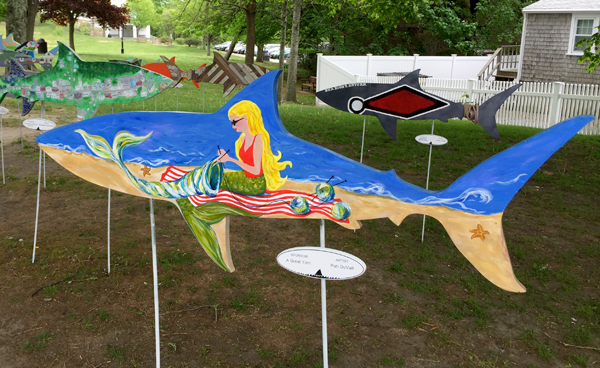 It was such fun to see the "Sharks in the Park" exhibit in Chatham on Cape Cod. There were painted and decorated sharks everywhere!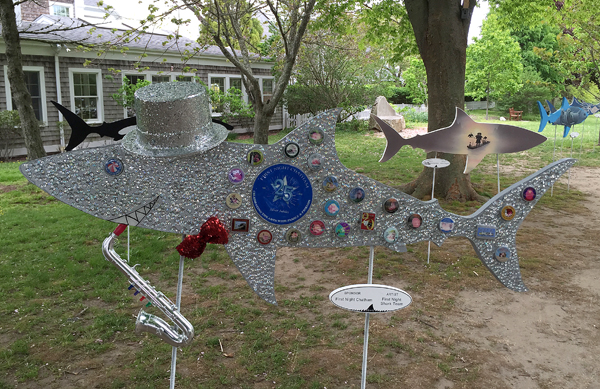 Sharks in the Park combines public art with the business community to create a unique Chatham experience. Sponsored by the Chatham Merchants Association.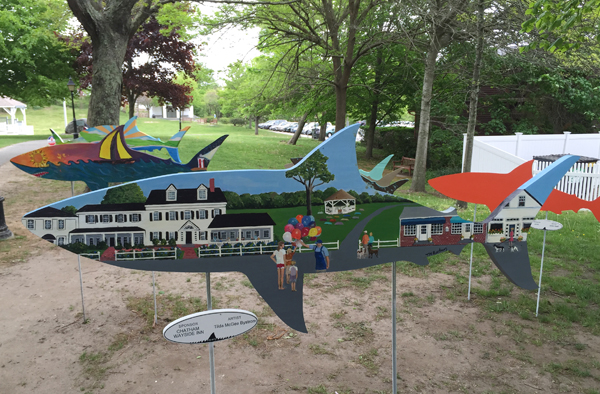 Local businesses sponsor shark sculptures that are located in Kate Gould Park. The businesses  recruit local artists to paint special scenes on their shark and then the sculpture are on display in the park. What a unique idea and so much fun for the entire family!