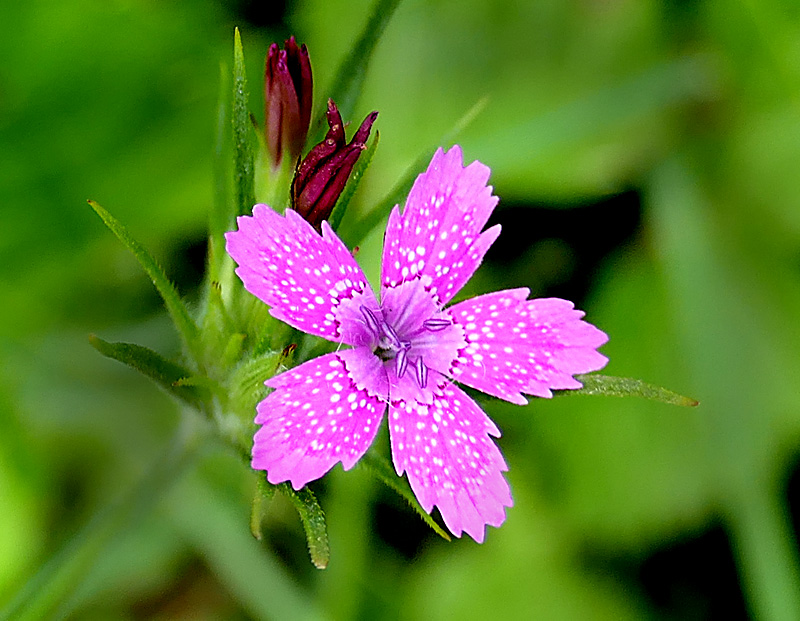 The pink Dianthus Deptford wildflowers that are blooming at Fort Hill now are just spectacular! They are tiny little flowers, only about 1/2″.  They have up to 5 stamens and 2 pistils which are  twisted.
It is such a unique, delicate wildflower. I love the dots and the purple stamens.
Have you ever seen a Dianthus Deptford wildflower? They are blooming all over Fort Hill, so they are easy to see. The pink will catch your eye along the trails.