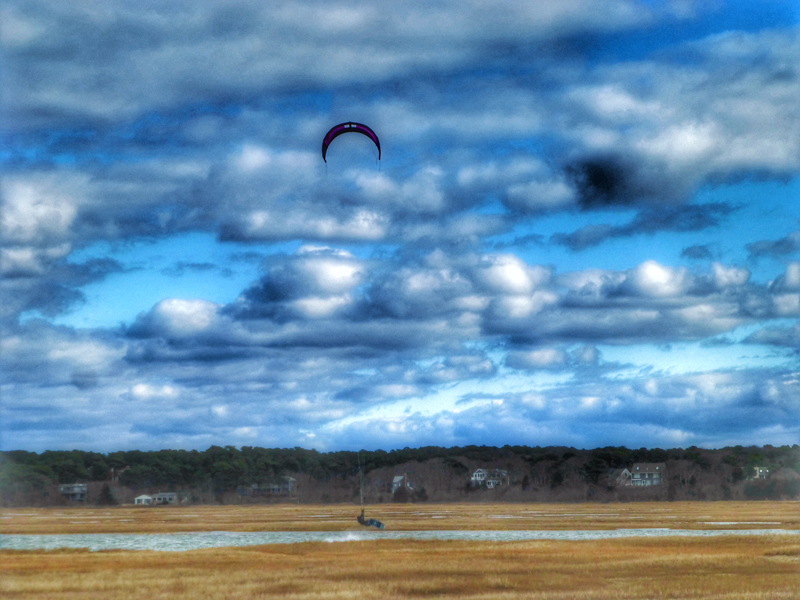 It was a windy day and there were plenty of kite surfers out enjoying the perfect windy conditions. This kite surfer was in the salt marsh that was flooded at high tide. He was really enjoying himself.
Love how he caught the wind and was airborne. Cool, don't you think?
It seems like the clouds in so many of my recent posts have been unbelievable… just spectacular! Wonder if it's the winter clouds?